4 Tips for Decorating a Top-Floor Apartment in New York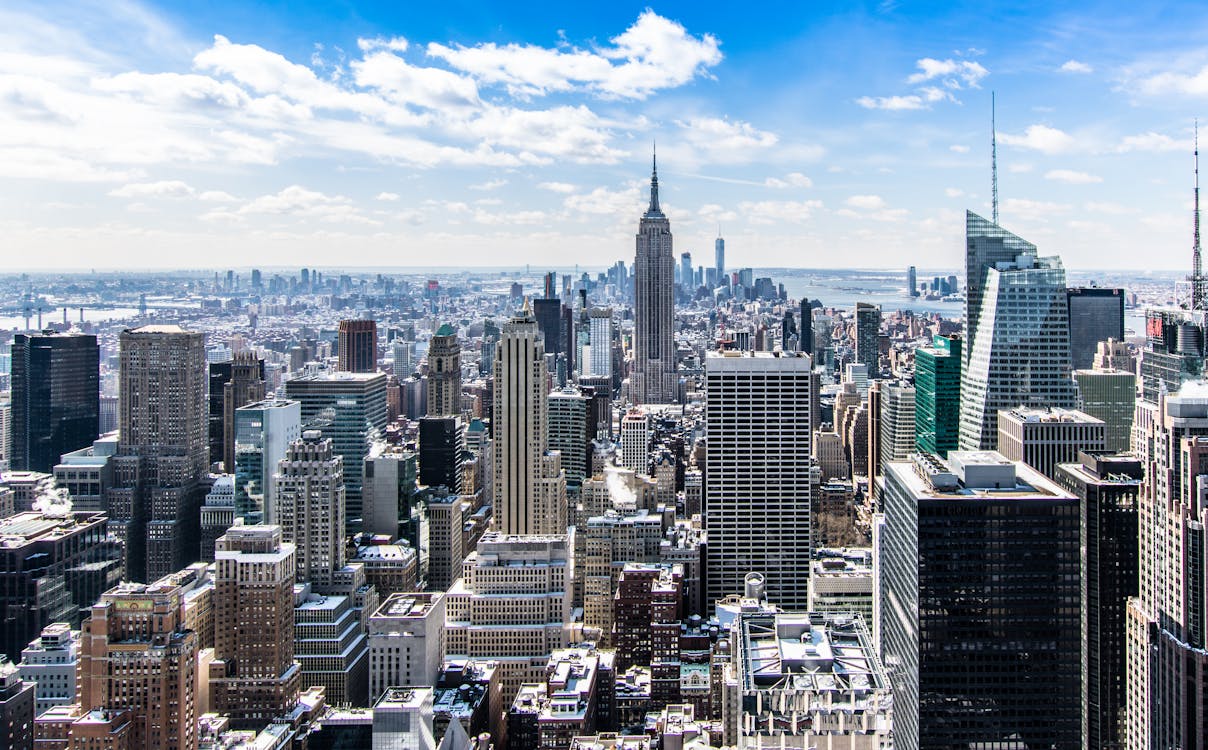 According to the U.S. Census Bureau, over eight million people live in New York. Most New York apartments have their own standard features. However, the best type of apartment in New York is the one located on the top floor of any building or skyscraper.
It's great to live in a top-floor apartment in New York. The views are incredible, and you can see the entire city from up there. It's amazing to watch the sunset over the Hudson or watch the sunrise over Central Park.
However, the cost of living in New York is extremely high. PayScale estimates that this cost is 146 percent higher than the national average. With such high costs, it's natural to ignore the decorations in your top-floor New York apartment. Nevertheless, ensuring the right strategies can help you decorate the place with minimal costs and effort.
Here are a few tips for decorating your top-floor apartment in New York:
#1 Use Shades for Your Skylight
If you have a skylight in your top-floor apartment in New York, you'll want to make sure that it's fully functional. If you're doing a lot of entertaining, you'll want to make sure that the skylight is letting in as much light as possible.
However, if you just like the look of a skylight, or if it's too bright during the day, make sure that you install shades or blinds on the skylight so that it can be opened up during the day and closed when necessary.
Shades for your skylight can help you keep the light out of your apartment. This can be especially useful if you have a heavy-duty curtain on your window but still want to be able to let in some light.
You can locally buy skylight shades in New York from any business that offers window treatments. Make sure the shades or blinds you use fit perfectly over your skylight. You'd want to avoid any gaps, as that might ruin the entire aesthetic of your apartment.
#2 Decorate with Houseplants
One of the best ways to make your top-floor apartment feel like a home is to decorate it with houseplants.
Houseplants are an excellent way to add color, texture, and life to your space. They can help purify the air and improve indoor air quality, which is especially important if you have allergies or asthma.
They also provide a natural way to add greenery into your space without having to worry about watering them or maintaining them as much as a garden.
While it might seem like an obvious choice, there are many different varieties of houseplants that can suit any style or size of your apartment. From small terrariums to large trees and flowers that can stand alone as art pieces in their own right, there's no reason why every space shouldn't be filled with greenery.
#3 Ensure Sufficient Natural Lighting for Your Living Room
One of the most important things to consider when decorating any room, especially a living room, is how much natural light it will receive. The top-floor apartment in New York may have several windows and skylights that allow plenty of natural light to shine through, but you should still ensure that there is enough natural light for your living room.
If you have a large window that receives plenty of sun during the day, you should consider placing a seating area near or next to it so that you can take advantage of its warmth. If there are no large windows or skylights in your living room, consider adding some artificial lighting to brighten up the space with lamps or candles during the day when there isn't enough sunlight for your liking.
#4 Avoid Too Much Furniture If You Want a Minimalist Look
If you want a minimalist look for your top-floor apartment in New York, avoid too much furniture. If the space is large enough, and if it has an open floor plan, you can easily use the entire room as a living room, dining room, and kitchen area.
When choosing furniture for this type of space, choose pieces that are light and easy to move around. These types of pieces tend to be more versatile as well.
If you have a small top-floor apartment in New York, you may want to consider using some of the walls as shelves or cabinets instead of using them for built-in bookcases or other permanent fixtures. This will allow you to create a more spacious feel without taking up valuable floor space.
As per the results from the Economist Intelligence Unit's (EIU) Worldwide Cost of Living survey, New York is one of the most expensive places to live in. Costs can go significantly higher if you're staying in a top-floor apartment, especially in NYC.
However, that shouldn't stop you from decorating your own place. By following these tips, the decoration process won't feel that difficult for you.