5 Reasons a Craftsman Home Remains a Popular Choice For Homeowners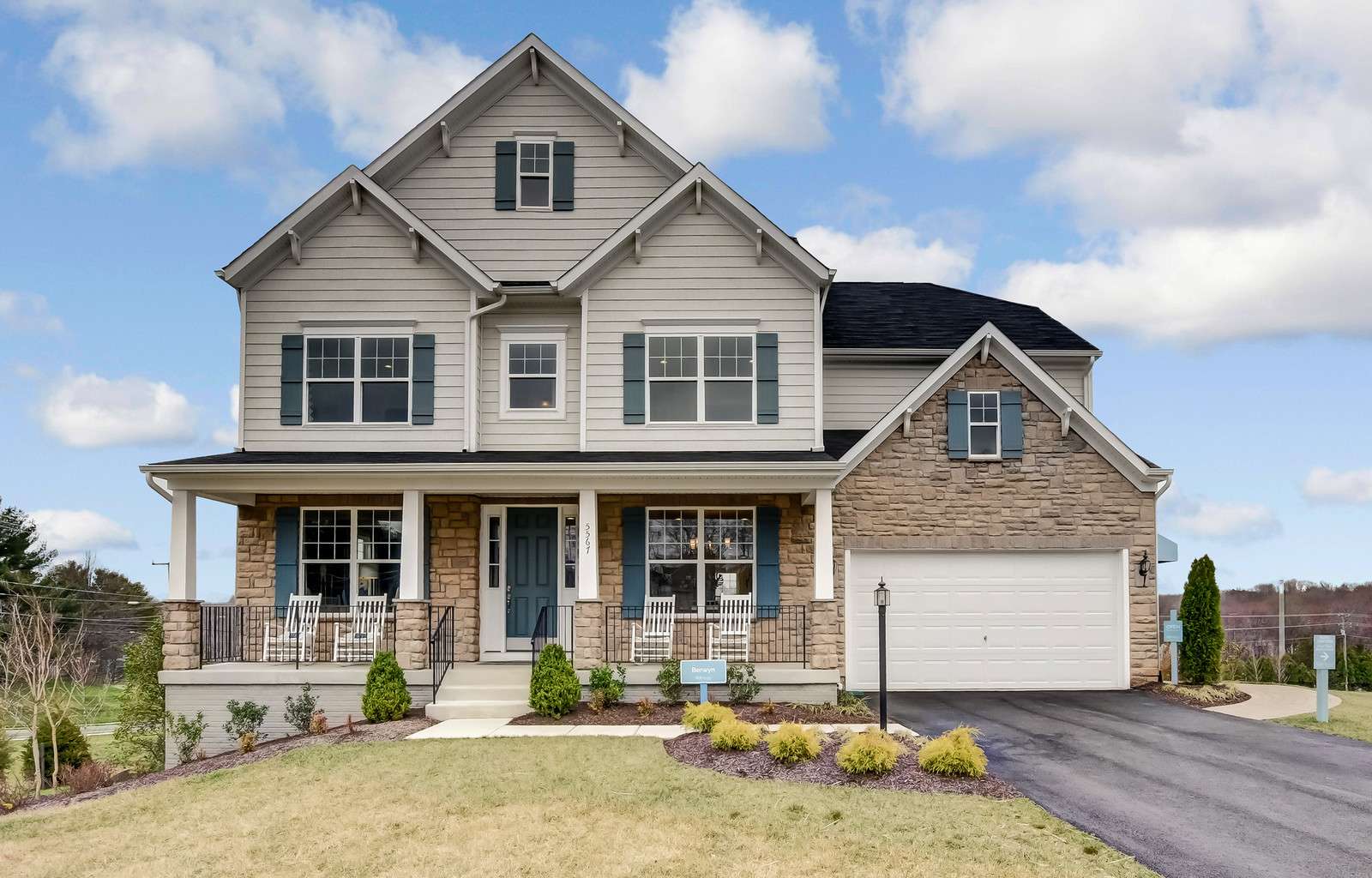 There are many amazing options when deciding on a floor plan for your new home. The list is nearly endless. European, Colonial, Contemporary, and so many more that it would take far too long to mention them all. With so many options, it can be difficult to decide what is best for you and your family. Have no fear; Craftsman is here.
What is a Craftsmen
Craftsman floor plans are popular for many homebuyers because of their timeless charm, versatility, and open layouts. These homes are characterized by simple yet elegant lines combined with classic details by featuring large windows, low-pitched gable roofs, wide porches, and exposed rafters or beams.
From the Arts and Crafts movement of the early 20th century to today, this style of architecture has stood the test of time and is sure to continue being a favorite among future generations. Here are five reasons that craftsman homes remain as popular as ever in today's world.
The Attraction of an Open Layout
One of the most appealing features of Craftsman house plans is their open layout. The main living area typically has an open floor plan with few walls or barriers between rooms. This makes it easy to move around and gives the space an airy feel. Open floor plans are especially popular with families because they allow children a certain level of freedom when they spend time inside.
Additionally, the large windows, a staple of such floor plans, allow plenty of natural light to enter the home. This light makes these homes bright and inviting. The combination of an open floor plan and large windows allows for smaller homes to feel less crowded than they otherwise would be. It also helps larger homes stave off large electricity bills by the amount of outside light.
You Can't Beat that Curb Appeal
Craftsman homes have great curb appeal due to their distinctive design elements, such as low-pitched gable roofs, wide porches, and exposed rafters or beams. These details give them a unique look that stands out from other homes in the neighborhood.
These homes often feature natural materials such as wood siding or stone accents, which add warmth and character to the house's exterior. While no specific material must be used for a home to be considered a Craftsman, they lean toward quality.
A Versatile Design is Key
The versatile design of Craftsman homes makes them suitable for any lifestyle. Whatever you find most important can be included in the design of your floor plan. These homes can easily be customized with modern touches like stainless steel appliances or updated fixtures to suit your taste and needs. Plus, you can create a relaxing environment by trying out different looks to your main living spaces.
Eco-Friendly Features
Craftsman homes were designed with sustainability in mind, making them an eco-friendly option for today's homeowners. Many original features, such as large windows and natural materials, help reduce energy costs by allowing natural light into the house while providing insulation against extreme temperatures outside.
One other thing about environmentally-friendly homes is that they can still be improved with many modern updates. Energy-efficient appliances can further reduce your carbon footprint while still maintaining the classic style of your Craftsman home. As a homeowner, you are getting the best of both worlds.
They Have a Timeless Charm
Finally, one of the best things about owning a Craftsman home is its timeless charm. This charm will genuinely always stay in style. The simple yet elegant lines combined with classic details make these houses stand out from other types on the market today. Plus, since they've been around for over a century, they'll also continue to be popular choices among future generations.
Conclusion
Craftsman house plans offer many advantages for homeowners. If you are looking for a good house, look no further. If you are looking for a place that remains modern despite its age, look no further. Whether you're looking for a cozy cottage or a spacious family home, there's something for everyone in this beautiful style of architecture. With so much to offer, it's no wonder why Craftsman houses remain as popular as ever nearly a century later.