6 Ways to Decorate Your Apartment in Dubai Without Damaging It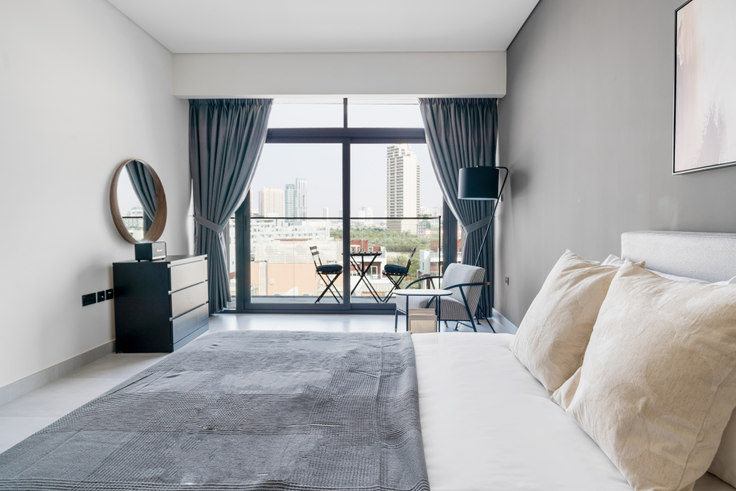 Once you move to your new apartment in Dubai, your first order of business is adding your personal touches to your home.
This means sprucing up your new flat with decorations that showcase your style, interests, and preferences.
However, since you are staying at one of the apartments for rent in Marsa Plaza and other places in Dubai, you can't go over the top. Although this will likely be your home for several years, there will be limits to what you can do to decorate it since you're only letting it.
You also have to be a bit selective about how you decorate your flat since you don't want to damage it, which could mean the forfeiture of your security deposit.
Additionally, making major decorative changes to your apartment requires obtaining approvals from the landlord, building management, and other offices in Dubai. You'll end up spending a lot of time and money, which you can otherwise invest in different parts of your home.
However, there are many ways to decorate your apartment without damaging it. With the right decorations and techniques, you can add your personal touches and spruce up your home without any worries.
You can even replace or tweak the decorations easily whenever you want to.
Decorating Your Apartment Without Worries
Below are six ways to decorate your new apartment without worrying about damaging it:
1. Use Temporary Wallpaper.
If you're dissatisfied with your plain walls, you don't have to change the paint (which can be costly and time-consuming) to make them more interesting.
Use temporary or peel and stick wallpaper to add colour to your walls and give them your personal touch.
Temporary wallpaper comes in numerous colours and designs. Because of this, you'll be able to find different products that showcase your personal style and preference. They are also more affordable than paint, making them cost-effective decorating solutions.
Additionally, temporary wallpaper takes less time to install. It is also easy to remove and won't leave any mark when you take it down.
Aside from covering walls with wallpaper, you can use it to create an accent wall in the living or dining room or a backsplash in the kitchen.
2. Decorate With Wall Decals.
Aside from wallpaper, you can adorn your walls without worries of damaging them with removable decals.
Decals are amazing alternatives to wallpaper when you want to add splashes of colour and design to your walls. They are removable and easier to install since they are smaller.
Like wallpaper, wall decals come in different designs, styles, patterns, colours, and sizes. For instance, if you like flowers, you'll have plenty of types to choose from and various ways to arrange them.
If you have kids, you can change the decals as often as you want to reflect their current interests.
And because of their size, decals are easy to remove. They do not leave unremovable marks on the wall as well.
3. Place Mirrors Around Your Flat.
Mirrors are some of the most functional and eye-pleasing decorative items you can have in your home.
Single mirrors with ornate frames can work as art pieces in your living room and bedroom.
On the other hand, decorating walls with different sizes of mirrors can break up its monotony.
Mirrors reflect light that helps make rooms appear bigger. For instance, a medium-sized mirror above a couch can make your living space look and feel larger.
Placing one at the end of a short hallway can make it appear longer.
The great thing about using mirrors as decorative pieces is that you don't have to drill holes and nail them to hang them up. You can buy ones with stands, allowing you to move and put them wherever you want.
If you need to hang them on walls, you can use anchors, heavy-duty mounting tape, drywall hooks, and French cleat brackets, all of which you can remove without leaving any holes and damage.
4. Get Creative With Washi Tape.
Washi tape is made of Japanese shrubs, making them biodegradable and one of the most sustainable decorative items around.
Washi tape is also durable, waterproof, and heatproof, which means it won't get damaged quickly. However, it is easy to manipulate, allowing you to make plenty of things out of it and decorate around your home.
This decorative adhesive tape comes in numerous patterns, colours, and sizes so you can stick them directly to walls and other fixtures in your home.
Mix and match designs to decorate walls or use washi tape to frame photos, posters, and mirrors.
There are many ways to use washi tape, so you can be as creative as you can with this product to decorate your apartment.
Like decals, these decorative adhesive tapes are easy to remove and won't damage your walls and anything you put them on.
5. Use Area Rugs.
Your floors can also benefit from a bit of sprucing up. You can do this easily by getting a few area rugs.
Area rugs add colour and texture to your living room and bedroom. They also allow you to walk barefoot comfortably when you don't have time to put on your slippers.
Additionally, an area rug helps protect your wall-to-wall carpets from stains if you have them. They are easier and more affordable to replace if the blemishes can't be removed.
Lastly, you can use this floor covering to separate one area from another if your apartment has an open plan layout.
6. Decorate With Plants.
Real and faux plants add colour to your apartment.
There are plenty of indoor plants you can consider for your flat that will thrive even if you don't have a green thumb. These include jade, lady palm, paddle plants, peace lily, and pothos.
Although natural plants require some maintenance and have to be placed near natural sunlight, they give your apartment a fresh smell. Some varieties even help improve the quality of your indoor air.
If you think you won't be able to look after real plants, faux ones are excellent alternatives. They don't require any maintenance, except for the occasional dusting and washing, yet add a green element to your space.
Well-made faux plants look elegant and attractive so that they can boost the visual appeal of your flat. They are affordable and last long as well.
Aside from being easy and safe to install, you can buy these decorative pieces at most home essentials and improvement stores at malls and shopping centres. You'll also have plenty of options to choose from, so you'll be able to find ones that reflect your style and interest.
Most of all, you'll have fun decorating your apartment with these items without worrying about causing any damage.