6 Ways to Ensure You Make Rent on Time in 2023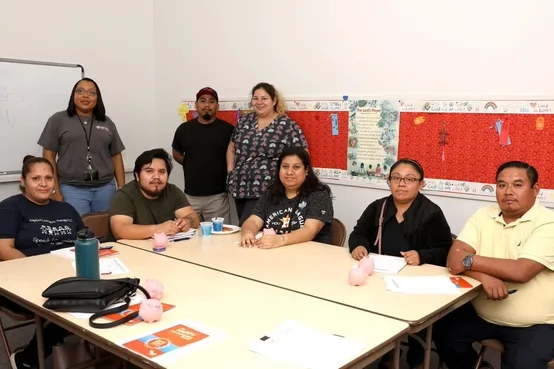 Not being sure whether or not you can pay your rent on time is always incredibly stressful. Especially in 2023, keeping a roof over your head can be tough. That being said, when you're budget is falling short around the same time that your rent is due, there are six ways you can ensure you make rent on time:
1. Apply for Rental Assistance
Rental assistance is one of the best tools people have when they're struggling to stay in their apartment. When times get tough, it's understandable that you would seek help from the community you live in. In Houston, rental assistance programs are prepped to help families and individuals that are struggling to make rent stay secure. Quality rental assistance in Houston has become widely accessible in the last decade, in particular. After all, if you become homeless, it can be incredibly difficult to get back on your feet.
2. Look for Bill-Based Refunds
Bills can be incredibly frustrating but can benefit you if you have the right know-how. You might find it difficult to make additional payments if you're having difficulties paying your rent. Also, if you don't make your payments on time, you frequently incur late fees. Did you realize there are strategies you can employ to perhaps get these late fees reimbursed?  These strategies are real, and their only drawback is that to request a refund of your late fees, you must awkwardly phone your bank and credit card issuers. This can take some time, and you frequently need to be fluent in the appropriate terminology to obtain a refund. This process can seem overwhelming, but sites that help you seek bill-based refunds are now widely available.
3. Become a Delivery Driver
If you're looking for a job you can do anytime you want, food delivery is your best option. Food delivery is an excellent method to supplement your income. In contrast to driving customers around in a ridesharing service like Uber or Lyft, you are not required to interact with customers if that is not your cup of tea. With Postmates, you can choose your own schedule and work at your own pace. People often make full-time jobs out of food delivery, but you can do it part-time as well.
4. Consider a Short-Term Loan
Loans can be complex, but incredibly useful, especially when you're struggling to make rent. Borrowing money is undoubtedly a successful approach to quickly come up with rent money, although it may not be optimal. Many consumers mistakenly believe that the time between applying for a loan and actually getting the money can be weeks or even months. Some think that getting a loan accepted requires having a good credit score. Fortunately, those statements are untrue, or at least they are in most cases. Those with less-than-ideal credit can now apply for small loans thanks to a multitude of websites and businesses. However, if you're not prepared to pay back your loan quickly, you may want to avoid this riskier budgeting option.
5. Use Credit Cards Intelligently
While credit cards are not accessible to all, they are incredibly helpful for those who qualify. You pay interest on whatever balance you carry from month to month on your credit card. This can quickly add up, depending on how many credit cards you have and the balance on each one. If you could find a way to free up this money, you could use it to pay your rent instead. This is more of a long-term plan, however, so you'll need to implement it into your lifestyle gradually.
6. Discuss Discounts with Your Landlord
Although it can be awkward, having an upfront conversation with your landlord may be your best solution. Given the power dynamics, you might feel that involving your landlord in your financial problems is the last thing you want to do. But, it's usually a better idea to let your landlord know about your condition as soon as you can. Your landlord might be able to help you find a solution if you let them know what's going on. Your honesty and openness will likely be valued by your landlord. Go over your lease agreement for any language regarding missed or late payments. Some landlords will allow you to make a payment up to a few days after the rent is due. When you're scrambling for cash to pay the rent, a few extra days might really add up. They may even have tasks you can do around the property to get an actual discount on your rent for this month.