Bathroom Bliss: Choosing the Perfect Tiles for Your Remodel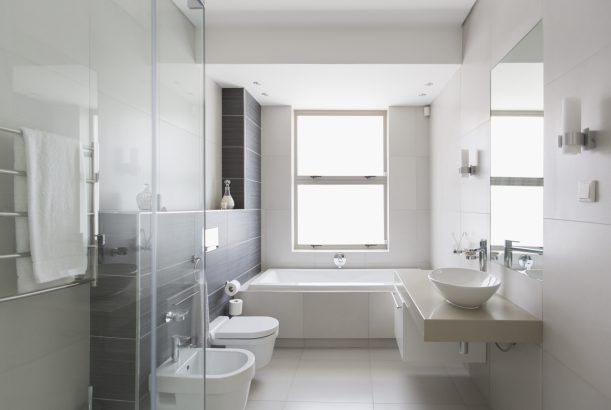 Remodeling your bathroom can be both exciting and overwhelming. One of the most important decisions you'll make is choosing the tiles for your bathroom. Tiles not only have a significant impact on the look and feel of your bathroom but also play a crucial role in its functionality. With so many options available, it can be challenging to know where to start. In this article, we'll discuss some tips for choosing the perfect tiles for your bathroom remodel.
Consider Your Style
When choosing bathroom tiles, it's essential to consider your personal style. Do you prefer a traditional look or a more contemporary feel? Are you drawn to bold patterns and colors, or do you prefer a more subtle palette? Take some time to browse through design magazines or online galleries to get a sense of what you like. This will help you narrow down your bathroom tile options and make a more informed decision.
Choose the Right Material
Bathroom tiles come in a variety of materials, each with its own advantages and disadvantages. Ceramic tiles are a popular choice for bathroom floors and walls because they're durable, easy to clean, and come in a wide range of colors and patterns. Porcelain tiles are similar to ceramic but are denser and more resistant to water, making them a great choice for shower walls and floors.
Natural stone tiles, such as marble, granite, and travertine, are a luxurious option that can give your bathroom a high-end look. However, they're also more expensive and require more maintenance than ceramic or porcelain tiles. Another option is glass tiles, which are great for creating a shimmering, reflective surface. They're easy to clean but can be more fragile than other materials.
Think About Size and Shape
The size and shape of your tiles can also have a significant impact on the look and feel of your bathroom. Large tiles can make a small bathroom feel more spacious, while smaller tiles can create a more intricate pattern. Rectangular tiles can create a modern, linear look, while hexagonal tiles can add a touch of retro charm.
Consider Texture
Texture is another important factor to consider when choosing bathroom tiles. Smooth, glossy tiles can create a sleek, modern look, while textured tiles can add depth and interest. Mosaic tiles are a great way to incorporate texture into your bathroom design, as they come in a variety of materials and can be arranged in endless patterns and designs.
Choose a Colour Scheme
Finally, it's essential to choose a color scheme that complements the overall style of your bathroom. Neutral tones, such as white, gray, and beige, are a classic choice that can create a clean, calming atmosphere. Bold colors, such as blue, green, and red, can add a pop of color and create a more energetic vibe. Consider the colors of your fixtures, cabinets, and walls when choosing your tiles, and look for patterns and designs that tie everything together.
In Conclusion
Choosing the perfect tiles for your bathroom remodel can be a daunting task, but with some careful consideration, you can create a space that's both beautiful and functional. Think about your personal style, choose the right material, consider size and shape, add texture, and choose a color scheme that ties everything together. With these tips in mind, you'll be on your way to creating a bathroom that's both blissful and functional.