Cable Management Box | Cord Box | Organized Home Office Ideas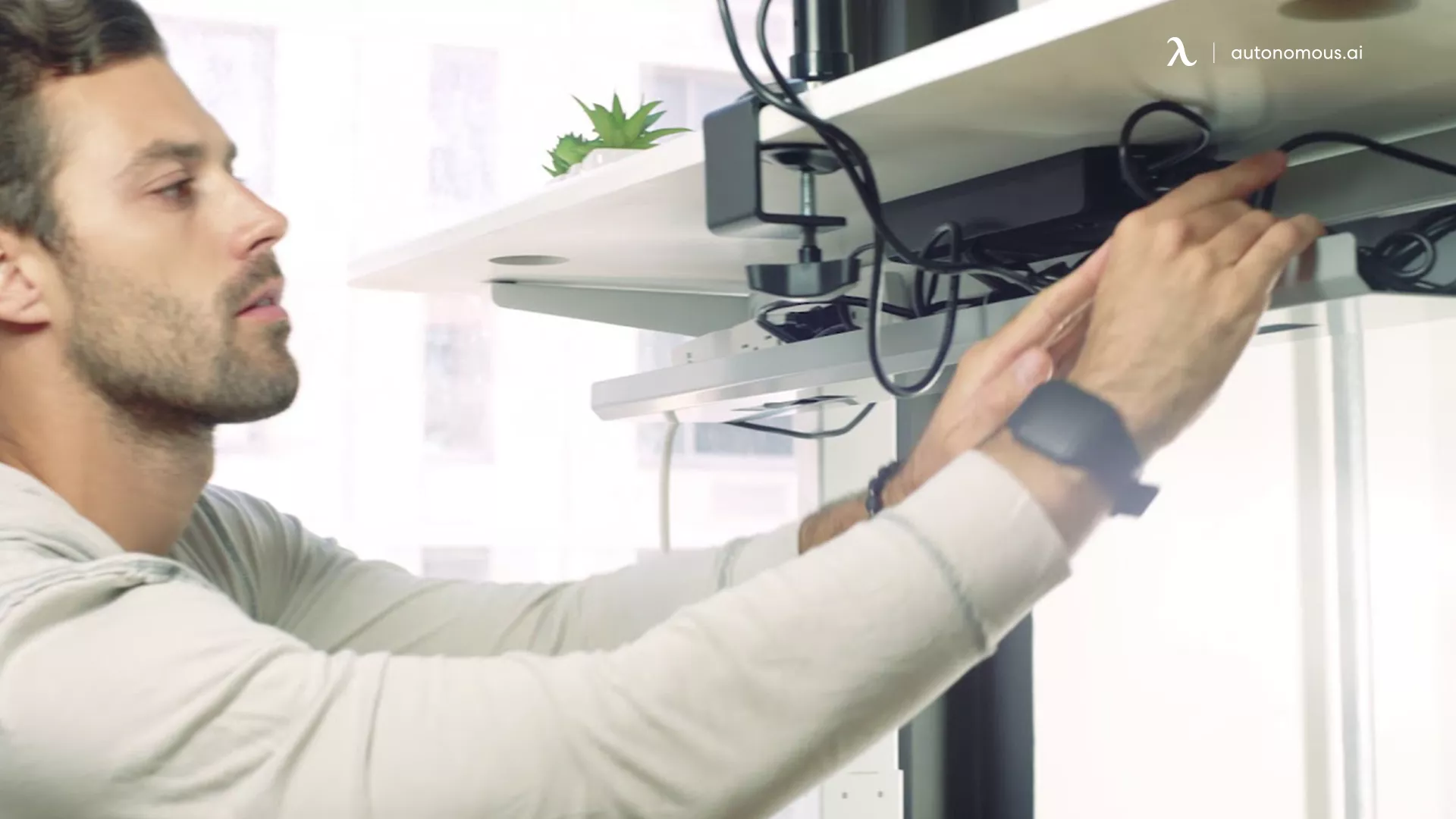 If you are looking to get a more organized home office and cut down on the cable mess, you have come to the right place. Having a neat, organized, and functional workspace is key to productivity and can help reduce stress. This blog post will discuss various organized home office ideas, cable management tools, and quick tips to help make sure your office is always in order.
Whether you are an entrepreneur, student, or professional, having an organized workspace is essential to success. It is where you will work, focus, plan, and think, so it is important to make sure that it is set up for productivity. A cluttered desk can be a major distraction and create road blocks for you to focus on the task or project at hand. Thankfully, there are a few simple tools, tricks, and strategies you can use to make sure your office is always organized and mess-free.
Get Your Home Office In Order With These Practical Organization Tips
Working from home has become increasingly popular as many businesses are now allowing employees to telecommute. To make the most of this situation, it is important to get your home office in order. Making your workspace organized is crucial for establishing a relaxing and effective working atmosphere. To help you get started, here are some practical organization tips for getting your home office in order: 1) Invest in cable management tools such as cable trays, cable organizers, and cable sleeves. This can help to keep your workspace looking neat and organized. 2) Utilize storage furniture such as filing cabinets, bookcases, and computer desks. This helps to maximize your workspace and keep important documents and items organized and easily accessible. 3) Purchase a standing desk to help minimize the amount of time you spend sitting, improving your health and productivity. 4) Add plants to your space to help reduce stress and create a more calming atmosphere.
Maximize Your Productivity With A Well-Organized Home Office
Having a well-organized home office is key to maximizing your productivity. Investing in cable management tools will help you to keep your desk clutter-free and organized. Cable management tools can help you store, secure and organize the numerous cords, wires and cables needed for your technology. With the right combination of cable organizers, you can keep your home office free of tangles, knots and clutter. In addition, cable organizers make it much easier to identify and access the cables you need quickly. A well-organized home office allows you to stay focused and productive.
Use Cord Organizers To Keep Desks Clutter-Free
Keeping your desk clutter-free is an essential part of any organized home office. To ensure your cables and cords stay neat and organized, we recommend using cord organizers. Cord organizers come in a variety of sizes and styles to suit your needs and are designed to easily organize and manage multiple cables at once. They also make it easier to switch out and replace cables as needed. With cord organizers, you can easily keep your desk area organized and clutter-free.
Invest in a Cable Management Box
Investing in a cable management box is one of the best ways to organize your home office setup. If you have multiple devices and cords in your home office, a cable management box can be a game changer. This simple and affordable tool helps you keep your cables and cords neatly stored and organized without taking up too much space. A cable management box can also help protect your electronic equipment from human-caused hazards and provide a neat aesthetic to your home office. Plus, cable management boxes come in a variety of sizes, colors, and styles, so you can choose one that best suits your needs and preferences.