Creative Ideas on How to Design a Small Bathroom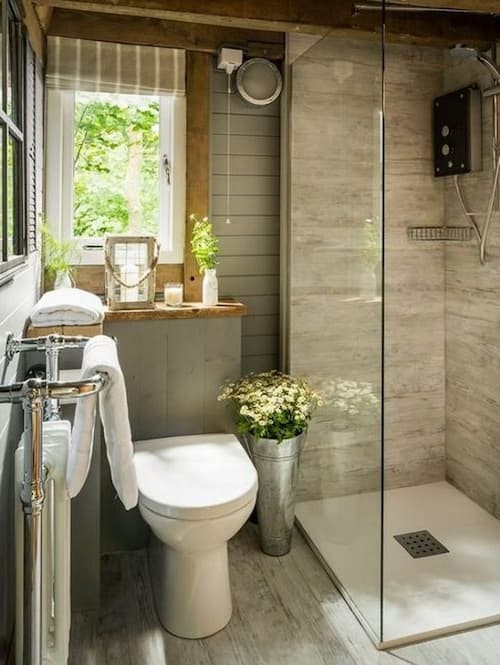 A comfortable room is a requirement in any home. However, you may believe that making it lovely is difficult if you have limited space for this room. But you are entirely incorrect. There are numerous methods to make this comfort room your haven. And as much as you want to get started, let us first look at the tips we offer you. We will give you unique ideas to make your bathroom beautiful without worrying about the size.
Few Ideas for Designing Your Comfort Room
1. Utilize Light Colors
It's a terrific idea to create an illusion to make your area appear larger, so starting with paint is the way to go. You can use light colors to make the room appear more extensive and open. After all, using white color is too plain for a renovation. When choosing fresh colors l, hues like blue, yellow, or white can be your starter kit here.
2. Set Up a Floating Vanity
Installing a floating vanity in your small bathroom is another option. This item creates the illusion of extra floor space, making the area appear more prominent. Furthermore, there are currently numerous floating vanities on the market, and some are even for sale, so you should be able to find the best one for you. It is critical to allow the user to construct a visual to make them feel like they are not suffocating inside the room.
3. Include Storage in The Design
Another excellent tip is to add more storage to your bathroom to make it appear larger. The goal is to optimize storage in a small bathroom by utilizing space-saving alternatives such as shelves, cupboards, and drawers. Furthermore, creating hidden compartments, such as a spot to keep your essentials, is a good idea so the space is clear.
4. Use A Shower
If you have limited space, a shower will do for your bath time. A shower, as we all know, takes up less space and can make a small bathroom feel more spacious. At the same time, a bathtub will take up more space and may not fit in your compact space. A pail and dipper can also be viable for bathing in some Asian homes.
5. Consider A Wall-Mounted Toilet
Another option is to install a toilet that you can instill on the wall. This item will save floor space and make the room appear larger than it is. There is also a bidet for sale that will match your new toilet. The price may be higher than the regular ones, but this is a space saver you can invest in if you have limited space.
6. Include A Large Mirror
Another addition to your vanity is a large mirror that gives you more room. These mirrors will gradually reflect light, making a small place appear larger than it is. As a result, you must select a long-lasting one that can handle the moisture in the bathroom.
7. Make Use of Natural Light
Use natural light to save money while making your small bathroom look amazing. You can accomplish this by investing in a good window that allows light to enter every morning. This will brighten your space and allow you to avoid turning on lights during the daytime.
8. Be Creative with Tiles
Use your imagination when it comes to tile. Playing with your tiles is another way to create a stunning design. Tile can give texture and interest to a small space. Colorful tiles complement a lighter paint color in your bathroom. Better still, replace them with Moroccan-inspired ones.
In A Nutshell
We hope you understood everything we said and that you may now make decisions before beginning the duties. You should now have a solid concept of what you can do to make your room larger. This applies not only to restrooms but also to other areas of your home.