Notice
: Undefined variable: image_url in
/home/447167.cloudwaysapps.com/rcmnqmvwae/public_html/wp-content/plugins/free-comments-for-wordpress-vuukle/public/class-free-comments-for-wordpress-vuukle-public.php
on line
1021
Notice
: Undefined variable: image_height in
/home/447167.cloudwaysapps.com/rcmnqmvwae/public_html/wp-content/plugins/free-comments-for-wordpress-vuukle/public/class-free-comments-for-wordpress-vuukle-public.php
on line
1022
Notice
: Undefined variable: image_width in
/home/447167.cloudwaysapps.com/rcmnqmvwae/public_html/wp-content/plugins/free-comments-for-wordpress-vuukle/public/class-free-comments-for-wordpress-vuukle-public.php
on line
1023
Whether you are just a beginner or a professional, a cordless drill is a must have tool in your collection. However, the choice of a cordless drill to go for is dependent on your needs and skill level. In this article, we will focus on the best brands in the cordless drill market including Milwaukee, Dewalt and Makita. After reading the comparison below, you will be able to determine the tool that meets your needs the best.  However, it is important to realize that the three brands are known for producing top quality, highly performing and durable tools to the mass market.
Dewalt cordless drill
Dewalt is one of the most notable cordless drill makers on the market and are known for producing high quality tools at a very affordable price. This ensures that DIY homeowners can be able to handle their home projects without spending a lot of money. The Dewalt cordless drill can deliver 300 watts of power and spin at about 450 and 1500 rpm. In a package, the Dewalt cordless drill weighs 3.6 pounds and this will not weigh heavily on you when handling long projects.
Makita cordless drill
Just like other Makita power tools on the market, their cordless drills features compact design, size and small weight. The Makita comes in 3.9 pounds weight and this makes it a lightweight and manageable tool.  As a result, you can be able to work with the device for long hours without getting fatigued. If you need to drill on hard materials, you shouldn't have a problem with the Makita as it comes packed with 480 in. lbs. of torque. On the other hand, the 18V battery can work for 3 hours without losing power. The speed range for this tool comes at 600 and 28500 rpm. This allows you to have a wide range of options when it comes to different tasks that you can handle. Also, you will find that the tool has a 4 pole motor that is flawless while in action.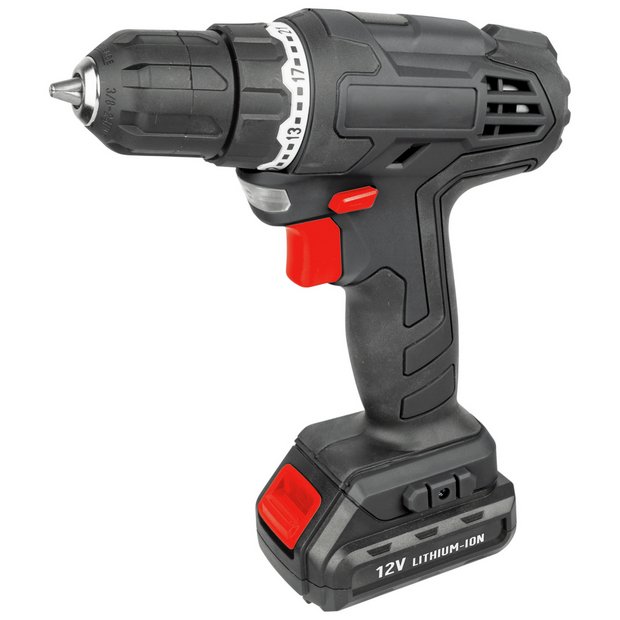 Milwaukee
Milwaukee has power drills that are designed to go through hard materials such as brick, concrete and some metals with ease.  All this is possible because the tool comes with a speed trigger that lets you choose the speed that will suit the tasks ahead. Also, the Milwaukee delivers 525 in. lbs of torque that enables it to effortlessly eat through hard materials. The drill also comes with a 2 speed gearbox that delivers between 400 and 1800rpm. Also, this tool comes with an 18v battery that holds charge for longer. And in just 30 minutes, your unit can be fully charged.
Conclusion
The three cordless drills are good for everyday applications. Nevertheless, it is important to note that the three brands are of high quality and great performance. Dewalt and Makita can be great in DIY projects at home but when it comes to heavy duty applications, you are good to go with the Milwaukee. Basically, the right choice depends on your needs and projects – you can learn more about each manufacturer and how they compare here: https://besttoolreview.net/dewalt-vs-milwaukee-vs-makita/
(Visited 19 times, 1 visits today)