How To Determine The Quality Of Sofas: 7 Tips You Should Know Before You Buy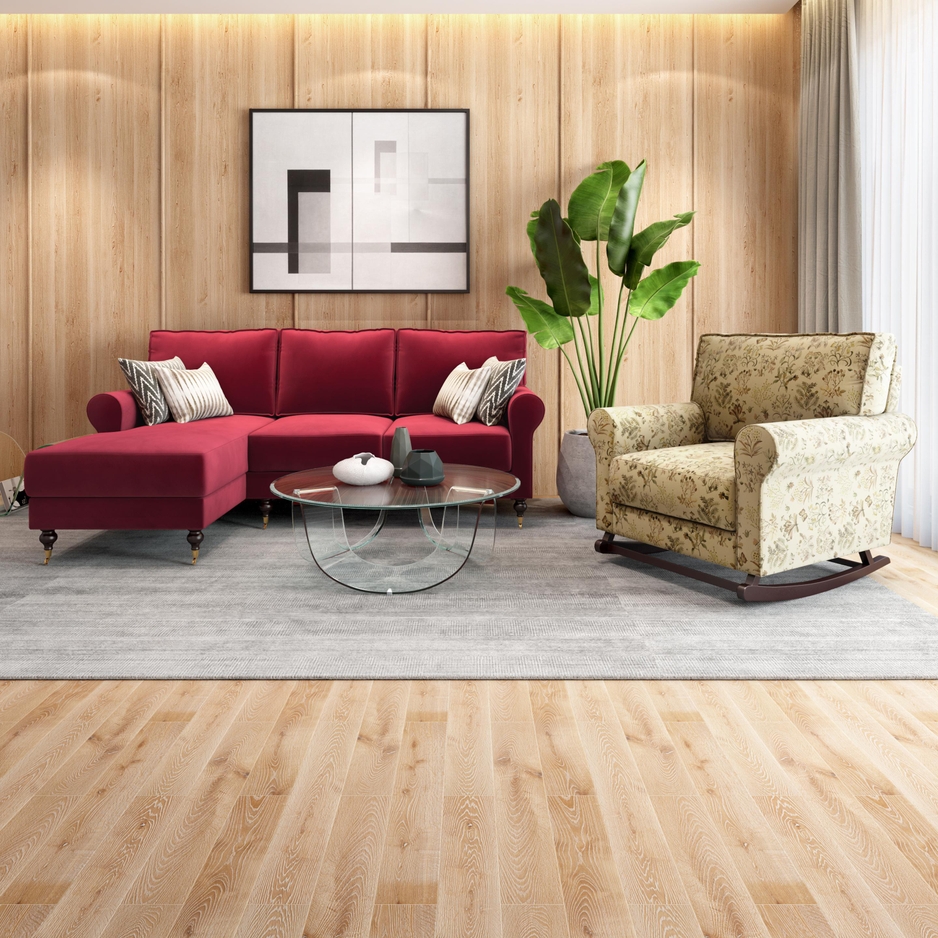 Buying a sofa is an expensive purchase. However, look at it from the expense perspective, it is not something that is regularly bought or is frequently replaced. Hence, it is important to choose the right sofa the very first time. Some of the key factors to consider before coming to the conclusion is availability of space, style, and lifestyle.
But the question is how to make a decision that won't be regretted later? Following are 7 tips to make the process of buying a sofa easier:
1. Available space & size:  First and foremost, measure the space where the sofa will be placed. This includes doorways and stairways to avoid bringing home a sofa set that doesn't fit well. Sofa size is an important factor which will help understand whether the number of people who will be using the sofa would be accommodated comfortably. Accordingly choose from the range of types including traditional sofa, l shape sofa, corner sectional, reclining sofa or more.
2. Functionality: Some sofa sets are designed with smart features like built-in USB ports, reading lights, adjustable headrest and more to elevate your everyday lounging. You can pick the one that best suits your lifestyle.
3. Pick your style: One of the most important factors to choose the right sofa is its style as it describes your personality. Some of the styles to consider are:
1. Traditional sofas: These are characterized by their classic design elements such as rolled arms, tufted cushions, and ornate details. These sofas are perfect for individuals and families who prefer a timeless, elegant look.
2. Contemporary sofas: These are the minimalists when it comes to design. If you are a fan of bold, solid colours, or geometric patterns, contemporary sofas are your go-to-option.
3. Mid-century modern sofas: These sofa sets look timeless both types of home decors, period-specific and modern. Designs inspired by mid-century modern era showcases charming elements like curved silhouettes, tapered legs, gold-toned feet and more.
4. Premium Material: A quality material is an important element when it comes to durability of the furniture. If you are someone who lean towards buying sustainably sourced materials should look for the brand who are committed to use FSC certified solid wood sofa frames and premium upholstery with international testing to assure long lasting sofa sets that cares for you and the planet. Leather sofas make a perfect choice for those looking for enduring luxury.
5. Check the frame: Go for a sofa frame that is constructed well. One needs to make sure that it is made with premium quality materials and is capable of withstanding the test of time. Sofas with solid wooden frames are considered highly durable.
6. Try it before you buy it: Unless and until you sit on the sofa, you will not be able to understand the comfort level. Make sure it feels good even when the family sits on it for long periods of time.
7. Warranty and return policy: Make sure you check both the warranty and return policy of the store before you decide to make the purchase. Look for brands who offer decent warranty and after sale services in order to experience the hassle-free shopping process.
And last but not the least, it is advisable to buy from a well-known brand. The reason being transparency. If purchased online, all the required information from durability to maintenance of the product will be available on the company's website. They are also transparent with the warranty and return policy details so that there are no last minute surprises.