How To Use Insulation To Improve Your Home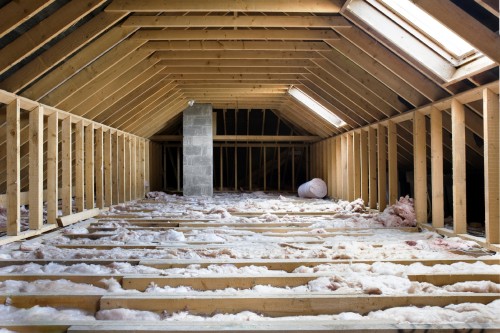 The great Australian dream is still to own your own home. However, the reality is, many people are unable to afford their dream home straight away. This is why many people choose to purchase a cheaper property, sometimes known as 'fixer-uppers'. You can get into the housing market, and make improvements to your home along the way.
Does that mean it will ever be your dream home? Perhaps not, but every improvement you make increases the home's future value. If you're looking to improve your home and live there for a while, it's not just cosmetic improvements you want. You need to make the home comfortable, and you can do this with quality insulation.
Why Do You Need Insulation?
Improving your home's liveability can be as simple as adding quality insulation. If you're not sure why insulation is so important, we can tell you! In short, the purpose of insulation is keeping air exactly where you want it. In summer you want to stay warm, in winter you want to stay cool.  Warm air naturally moves to a colder area. This is why your warmth tries to escape in winter, and in summer the warm air from outside tries to sneak in.
Insulation forms a barrier between you and the outside world, giving you greater temperature control. Furthermore, insulation through your home can also absorb sound. Noise such as footsteps or televisions playing in other rooms can be limited by insulation.
Wall Insulation
External wall insulation helps to trap air in your home, but also limits outside noise. If you're living in a busy area, wall insulation is even more important. But you can also improve your home by adding insulation to your internal walls too. A great way to keep your living areas comfortable is to close off the rooms you don't use. But this won't be effective if air can easily pass through your external walls. You can also benefit from the extra acoustic blockage provided by internal wall insulation which will be done by experts like: environoise.co.uk. They also provide an acoustic barrier to block out unwanted sound. It is used to reduce noise levels in buildings, vehicles, and other enclosed areas and wall insulation grants are a great way to save on your energy bills. You could qualify for wall insulation grants if you are a homeowner. To find out more about free insulation grants read the Warma UK full guide on how to qualify for a free grant.
If you think it's too hard to rip your plasterboards out and install batts, there's certainly another option. Blow-in insulation makes perfect sense, because it's less invasive. By blowing insulation in through small holes in the wall, you just have small areas to patch up.
Ceiling Insulation
We all know that hot air rises, so our roof is a place that air can escape easily. Also, remember that your roof takes the full force of the summer sun. This means the roof cavity can get particularly hot, which ultimately pushes air into your living areas.
By installing quality roof insulation, you can stop that hot air entering your home, and also prevent air from escaping in winter. If you do add ceiling insulation, remember that the roof cavity still needs ventilation. If the sun's heat has nowhere to go when it comes in, moisture problems can occur.
Underfloor Insulation
Finally, don't forget the areas we walk on each day! Carpet offers an existing form of insulation which will prevent some heat loss. It also absorbs sound, particularly footsteps and general 'walking noise'. However, this can be improved even further by adding underfloor insulation.
Access beneath floorboards can be difficult, so please consult an expert before considering the installation of underfloor insulation. Ultimately, all types of insulation will improve the level of comfort in your home. So, if you get the chance, you'll find it's a wise investment that also saves money on energy bills.