Shingles Or Metal Roofing For Meridian Idaho Roofs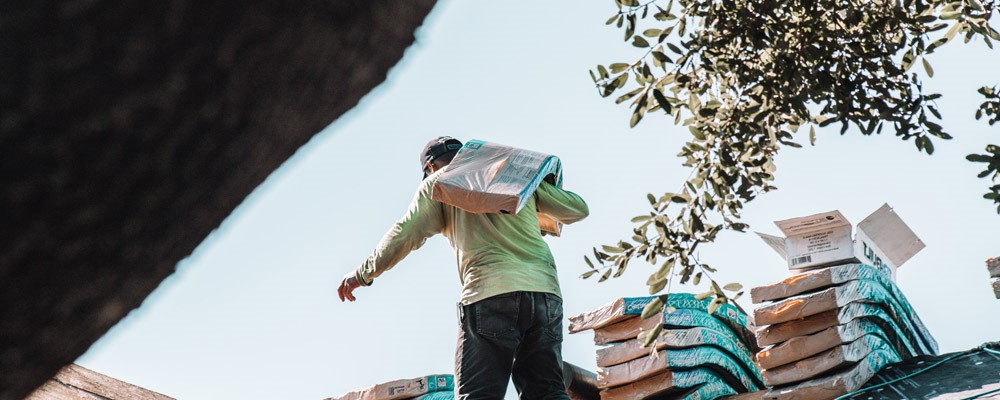 Choosing the right type of roof for your newly built home in Meridian or while re-roofing the existing roof can be difficult!
Even if we tell you that shingles and metal roofing are among the two most popular options here, picking the best one instantly won't be easy. That's why we're here to tell you all about them and help you make an informed decision.
What Are Shingles?
Shingles are a type of roof covering marked by flat elements overlapping each other, starting from the bottom edge and moving upward. Shingle roofing material is the dominant roof product for Meridian Idaho homes. Although asphalt or fiberglass shingles are the most common materials used for residential buildings, you will also find shingles made of wood, metal or even recycled plastic.
No matter the material, shingles are best suited for pitched roofs to repel water and snow from accumulating. Their main advantages include their affordability and ease of installation due to their small size. In fact, you will hardly find roofing contractors who don't specialize in shingle-installation services.
Aside from that, the variety in color and textures make it easier to find the ones that complement the overall structure.
What Is Metal Roofing?
Metal roofing comprises large, flat metal panels covering the roof in all directions to keep rain and snow from entering the deck below. The panels are typically folded lengthwise to cover the roof surface, and the pattern generally varies between corrugated and flat seams.
One of the things that make metal roofing a favorite among many roofing contractors is its large size, which facilitates faster installation, especially when covering bigger areas. And although they aren't as expensive as shingles, their longevity and ability to amp up the decor of the structure certainly make up for the high price.
Shingles Vs. Metal Roofing
We have compared some important points in the following sections to help you make the right choice according to your needs.
Roofing Material Durability
In ideal conditions, your shingle roofing can last up to 50 years, but constant exposure to sun, rain, and snow can cause some damage. The good news is that repairs like patching holes or replacing individual shingles are relatively inexpensive and don't take much time. Hence, it can be a good option for people who may not have a high roof installation and maintenance budget.
Metal roofing, on the other hand, can withstand the elements better, with some even lasting for a century! And metal roofs need minimum maintenance, provided you choose a high-quality material. If not, the roofing will be subject to corrosion or leaks, repairing which can be a herculean task.
Heat Resistance
Asphalt shingles are not really known for resisting heat very well, so they tend to make the structure warmer. This can add to your utility bills during the summer, as your fans, coolers, and ACs will likely run for longer. On the bright side, its poor heat resistance ability can make winters more pleasant.
Talking about metal roofing generally reflects most of the sunlight to keep the structure cooler. Sure, this can be an advantage during the summers, but it may cause your power bills to shoot up during the winters.
New Roofs Increase Resale Home Value
There's no denying that the roof of your home will play a crucial role in determining its resale value. Now, you may be thinking that the relatively low durability may drastically affect the resale value of your home. But the quality of the material and condition of the roof may actually add to it, which is why it's important to look after its maintenance.
However, homes with metal roofing generally have a higher resale value due to their durability.
Roofing Materials Affect Aesthetic Design
When it comes to aesthetics, both shingles and metal roofing can do wonders for your home (or business space), thanks to the variations in patterns and colors. From traditional 5V crimp metal to cedar shingles, there's something for different styles of homes and preferences.
Keep in mind that the materials used for the type of shingle or metal roof you choose will play a large role in determining the above-mentioned factors.
Should You Consider DIY Roof Installation?
It's not unusual for homeowners to take on the roof installation themselves. So, if you plan to become the "roofer" of the day, here are a few things to take care of:
Check the weather forecast to ensure there's no rain, wind, or snow
Make sure you properly measure the surface to buy enough roofing material
Get the right tools and equipment for the job
Wear proper protective gear like helmets, gloves, eye protectors, etc.
However, if you don't have prior experience working with the roof or don't have the right resources, it's best to seek the services of a qualified roofing contractor. Besides ensuring proper roof installation, roofers can suggest the right material or style for your needs or budget.
The contractor may also offer regular maintenance services so that you don't have to go through the hassle of repairing or cleaning it on your own. But this doesn't mean that you should hire the first roofing contractor that you come across.
We'd recommend comparing the quotations of a couple of contractors or roofing companies to ensure that you get the best deal. At the same time, it's important to check their licenses, work experience, and testimonials.
The best roofing company will be the one that does everything from buying the material to looking after its maintenance in the coming years. It should also offer a substantial warranty (of at least 5 years) to assure clients of the quality of work.
Roof Repair and Replacement For Meridian, Idaho Homes
So, what is the ideal choice for Meridian Idaho roofing?
If you ask us, there's no one answer to this as the decision will completely depend on your preferences and needs. People looking for a combination of easy installation, aesthetics, and affordability may go for shingles. But if you don't mind extending your budget for optimum durability, then metal roofing can be the right pick for you.