What are the Benefits of an After Builders Cleaning Service?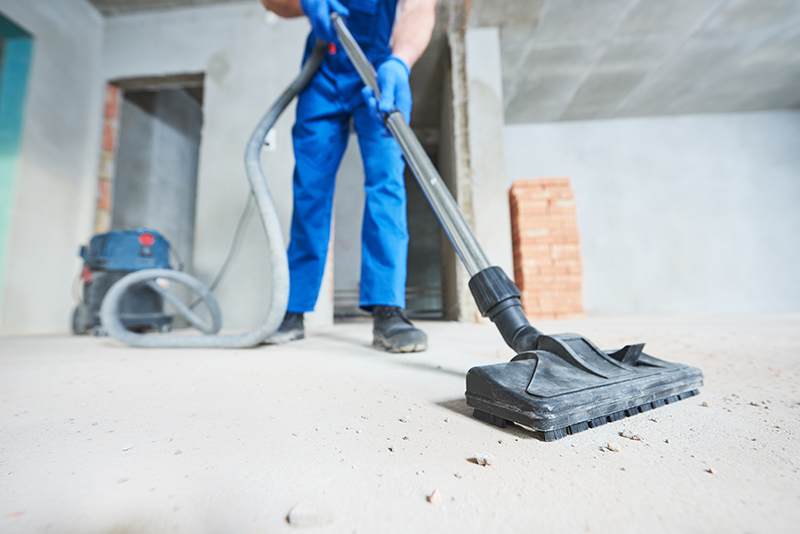 Are you having an extension completed on your home? Are you finally getting around to all of the repairs you need to be done? No matter what type of work you have done in your home, it can get messy. There can be paint and debris everywhere, as well as dust and odours. A lot of homeowners initially regret getting work done because of the mess they have to deal with afterwards.
Well, we have a solution. You can use an after builders cleaning service. If you are not sure about this added expense, here are some of the benefits that you can enjoy.
Enjoy Your New Renovations
It can be exciting when you are having renovations done in your home. But, if you are getting a lot of work done, it is probably going to take builders a while to get everything finished. In fact, a lot of homeowners are known to get impatient because they want to enjoy their new renovations as soon as possible.
Well, this is one of the reasons why you should consider after builders cleaning services. This allows you to enjoy the project straight away. You do not have to spend hours and days cleaning everything up. You can find more details on this link and how Platinum Cleaning can take over this tedious task for you. You can simply bring in the professionals and enjoy the renovations like you have been dreaming about. It makes everything so simple.
Save the Rest of Your Home
It is not just the room you are having renovated that can be messy and dirty afterwards. This dirt and dust can spread to the rest of the house. For example, workmen can leave dirty floors and you can end up bringing this debris onto your carpet in other rooms. Alternatively, the dust can spread to the upholstery you have. The list goes on.
This is the good thing about using a professional cleaning service. It can be a way to save the rest of your home from being disrupted. You can make sure that this dust and debris do not devalue any other areas and make the place messy. The cleaners will ensure that the place is immaculate and how it looked before the renovation.
Avoid Cleaning Material Expenses
Again, one of the first things you are going to have to do after the builders have left is clean the place. This is the last thing you want to do. But, it is essential to living in a clean and tidy house that is safe for the whole family.  It is not just the task that can seem like hard work. You are also going to have to buy a lot of cleaning materials to get started. This is an added expense after just getting an expensive renovation.
However, this does not have to be something you worry about with an after builders cleaning service. They are already going to have all the best cleaning materials and equipment to use in your home. Simply, they will visit your home and take this task off your hands. Plus, you will not be stuck with a lot of cleaning materials you will never use again.
Disposal of Waste
There can be a lot of building materials left over in your house after renovations. Builders are not the best at tidying up after themselves and taking away parts and materials they did not end up using. So, you can be left with a lot of trash. Some of them may have to be disposed of in a certain way.
Again, this is not something that you do not have to worry about when you use after builders cleaning services. The team can take away these materials for you and dispose of them correctly. It is all part of the service and your home can be spotless again.
It Will Save Time
Ultimately, scrubbing your home after builders have been in can be time-consuming. You may be excited to have guests over and to show off your renovations. But, before you can do this, you have to deep clean the place. This includes the new renovations, as well as the rest of the house.
So, save time and make sure that you skip to the good part, you can call a professional cleaning service. They are going to have a team ready to help and have your home looking immaculate in no time. Then, you are able to prepare for your guest's visit.