What Are The Different Kinds Of The Small Square Bath Tub?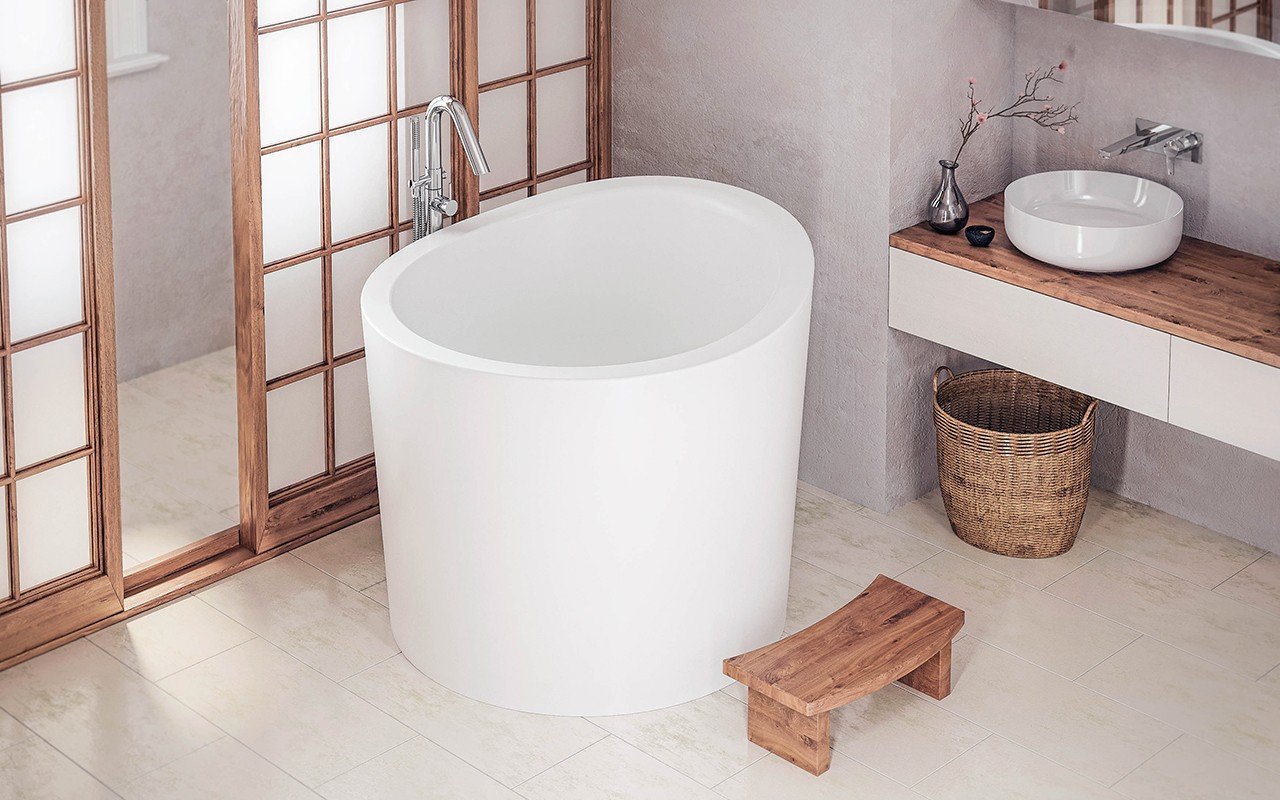 A bathroom's entire appearance can be significantly altered by upgrading the bathtub. We will quickly review the many small square bath tub types offered.
The Freestanding Bathtub
Tubs that are freestanding are not affixed to a wall on either side. The freestanding tub comes in a number of different styles. In contrast to pedestal tubs, which have a single base that extends to the floor, claw foot tubs stand on four stylized feet. One or both ends of a slipper tub's upper rim sweep up, making it simpler to recline while taking a bath.
The Alcove Bathtub
Walls surround an alcove tub on three sides. This enables manufacturers to employ skirted tubs, also known as apron tubs, with three sides open to the wall hollow and a beautiful front. Apron tubs are typically less expensive than other variants since they require less complete material. Even while an alcove tub may only be a tub, this includes the common shower and tub combo.
The Walk-in Bathtub:
The door of a walk-in bathtub swings open when the basin is empty. They are a favorite among homeowners concerned about accessibility because they are simple to reach. However, the user should allow a little more time for bathing because the tub needs to be filled and drained while the door is closed.
The Corner Bathtub:
A corner tub is made to fit into the bathroom's corner. Corner tubs occur in a variety of layouts, even though a corner is a given. For example, some are triangular with a single finished side, while others are square with two finished sides.
A corner tub can fit into an alcove, serve as a drop-in, or be mounted under the counter. Corner baths with a whirlpool feature are quite frequent. There are two tub varieties that distinguish out due to their features in addition to their physical aesthetics.
The Drop-in Bathtub:
A drop-in tub is installed differently than a walk-in tub, which relates to how a user enters the tub. Similar to how a drop-in sink is installed, a drop-in tub's rim is slightly broader than the hole in the supporting framework.
These bathtubs are ideal for island tubs surrounded by tiled bases and for use as the focal point of bathrooms. In addition, you might believe a drop-in tub would be inexpensive because it has fewer polished surfaces than other styles.
However, they are typically more expensive because of their bigger size and the additional labor and materials required to build their supporting enclosure.
The Undermount Bathtub:
Similar to a drop-in tub, an under-mount tub is fastened to the supporting enclosure's underside rather than placed on top. Again, this distinction resembles the drop-in versus under-mount sink quite closely.
The Soaking Bathtub:
Because soaking tubs are built to hold more water, you may take long, opulent baths that seem like you're floating in a pool. Therefore, the likelihood of these big tubs being freestanding or a drop-in or under-mount is much higher. Additionally, they could have extra embellishments like flat bottoms or slipper motifs.
Conclusion:
Your bathroom can be transformed from a functional area into a lavish, at-home retreat by adding only a little extra space around a tub, a deeper soaking basin, or a visually appealing design. So choose carefully!