Rent versus buy is not just a decision you make when deciding where to live. It is a decision home owners and even some renters make on a regular basis. If you make the wrong decision, you end up with a garage full of rarely used depreciating tools. Let's learn what tools you should rent, not buy.
Rarely Used Seasonal Tools
Seasonal tools may be heavily used. For example, some people will use a leaf blower every weekend in the fall. And they'll get even more out of the leaf blower if it can clear snow from their walkway, too. However, the wood chipper used to cut up dead trees or plants pulled up in an annual garden clearing should be rented, not purchased. Snow blowers are probably best rented, though you may not be able to get to the store when you need the item.
Rent the brush cutter to clear the property before you plant your first garden, because you may not even need it again next year. Note that it will clear roughly one acre an hour, so give yourself enough time to get things done. For much larger jobs, you might want to hire help. And rent the rotary tiller the one or two times a year when you require it.
Tools Only Used for a Single Project
Rent that power auger to drill post holes. Realistically, you're probably never going to do this again. Rent a tile saw or demolition hammer that you'll only use for that one construction project. You'll never get an adequate return on the investment as a homeowner, whereas the professionals will use it on a regular basis. Rent heavy plant machinery from Mteevan for digging ponds, pools or foundations, these are incredibly expensive. Even if you were to buy to sell on after your project they may lose a lot of value.
Tools That You Should Only Use Once
This category includes tools that you really shouldn't use twice on the same job. Rent the drain cleaner used to clear your gutters or drainage pipes, because you may not use it again. If the blockage isn't cleared or reoccurs, you shouldn't run the drain cleaner through the pipes again. Instead, you need to call in a professional to identify and resolve the root cause. After all, you don't want to risk the blockages getting worse over time or getting so bad that you can't clear it temporarily with a heavy-duty tool.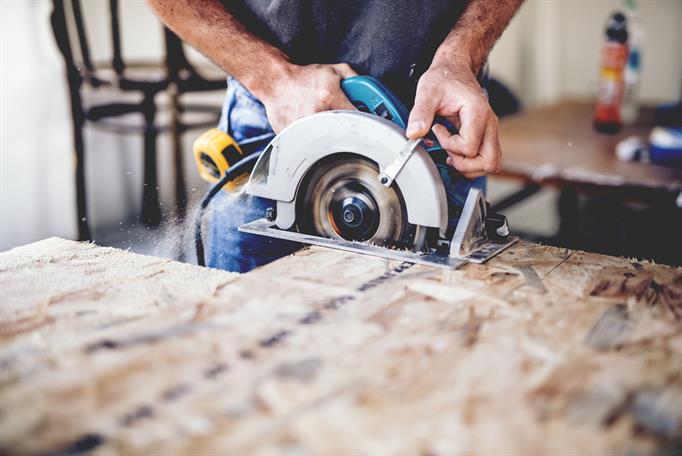 Floor sanders fall into the same category. You may be able to sand and refinish a floor once. However, you shouldn't refinish the same floors if you make a mistake. This is because the wood floor only has so much material that can be safely removed before its performance will start to degrade. If you screwed up the floor you just installed so badly you have to rent the floor stripper to remove the new one, stop and call in a professional before you make things worse.
Rent a pressure washer to clean an outdoor surface like driveways or the exterior of your home. If the problem isn't resolved, you'll want to consult with a professional. For example, you don't want to keep washing algae and moss from the roof when it is clearly coming back. And it is probably damaging your roof in the meantime as it spreads under the roofing shingles.
(Visited 93 times, 1 visits today)