Why Should You Choose Blackout Curtains For Your Home?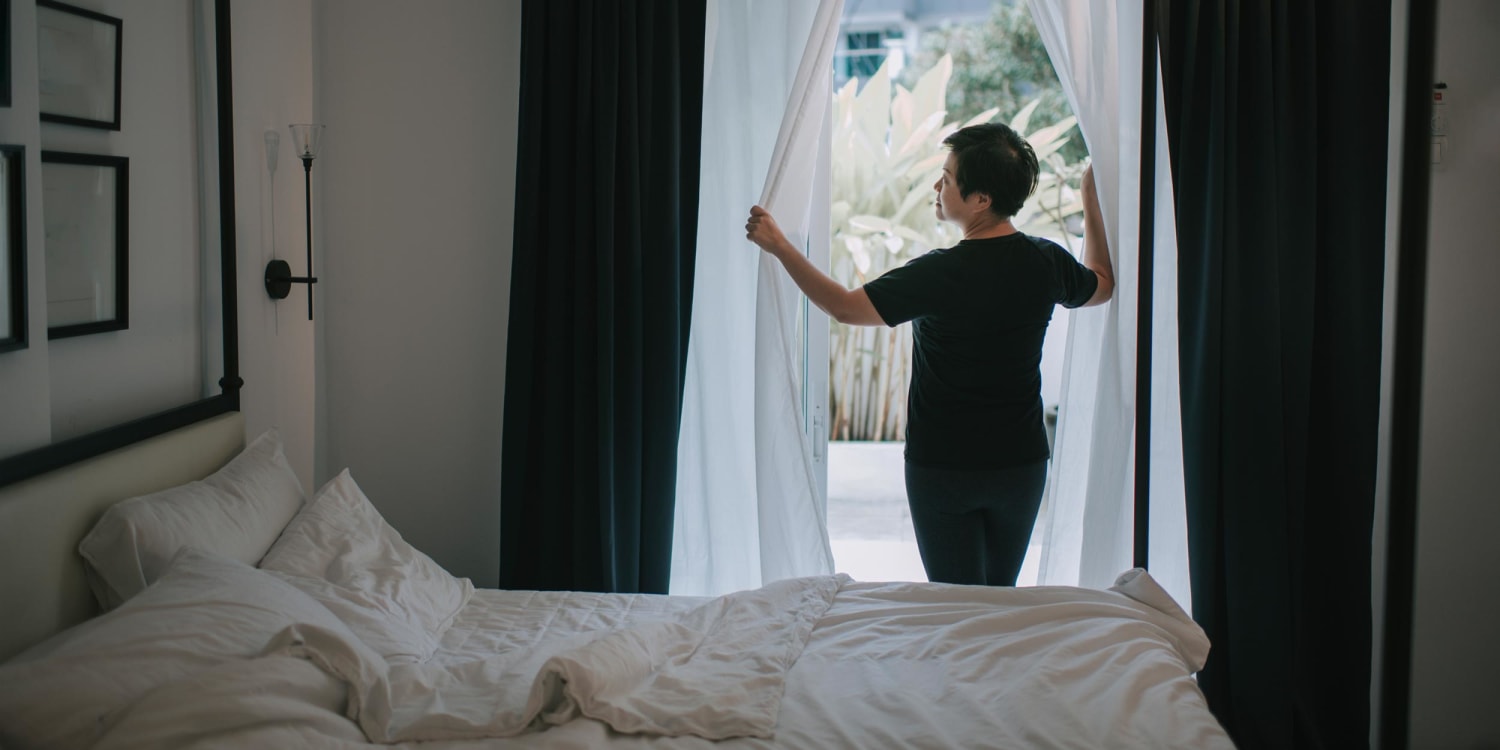 Have you ever wondered about the true purpose of designing the custom curtains when you are already paying to build a window? Like why should you get a curtain when you are already allowing space in your house to let light move freely? Curtains are the materials that can help you to keep a sense of privacy. These can help you to block out light and keep a sense of solitary confinement within the room according to your mood.
In fact, blackout custom drapes are usually the best designs which you can choose for your windows when you are notion is to maintain your privacy. Let us check out the things which you must note before you go for blackout curtains for a large window.
1. Curtains Versus Drapes
Let us first discuss the basic difference which lies between drapes and curtains so that your choice becomes easy. Curtains are single layers of fabrics that can be used in order to allow a certain amount of light to enter your room in the daytime. Blackout curtains have special features which can help to darken out your room and make sure that they are thicker than the normal curtains.
On the other hand, they are lighter than the drapes which usually consist of more than one layer of fabric. The visible layer of the drapes can contain a blackout fabric but it is one out of several strata. Lighter colors are now available in both of the cases so that they have a dainty appearance from the outside.
2. Protecting The Interiors
You may not have any idea about it but there are millions of UV rays that might enter your house in the absence of curtains. These can be very toxic for your house, and too much sun is not desired in any of the houses. Blackout curtains are often known for blocking away the dangerous effects of sunlight and keeping your furniture from fading and being damaged from excessive sunlight. Most of the high-cost devices which are more sensitive towards heat can be protected with the help of these curtains as well. Fabrics that were used initially for room darkening have come a long way and they are softer now. Static prone options have been reduced now, and they can be used quite easily for the houses while maintaining a beautiful exterior appearance.
3. Colour Options
When you are thinking about these room darkening curtains, you have to consider whether they are available in lighter shades or not. You often think of the darker shades when you are looking into the field of blackout curtains. After all, the "black" is in the name. However, it has also been seen by the interior designers that the color black usually never goes with the home décor of most people. Hence, the designers have started to look into the lighter shades of blackout curtains like Roman shades. There are several stylish colors that are now available in case of blackout curtains. You will have a massive palette to choose from.
4. Installation
Curtain styles that are quite similar to the blackout curtains can be installed like any normal drape or curtain. It is usually advised that you set the curtains a few inches away from the curtain panels so that air passes easily through the gaps. The wraparound panels are considered to be the absolute best for the drapes and curtains that are basically designed for home use. The purpose of curtains is mostly to block light rather than block the source of the air passage. Hence, they must be installed in such a manner that air passes through the windows quite easily despite the presence of heavy curtains.
Conclusion
Living room curtains are fancier than the regular curtains of your house. If you are thinking of installing blackout curtains for your windows, you need not be too worried. You will have the option of choosing various colors like dark or sheer curtains, which will go perfectly for your home décor as well. The choice between the type of color and fabric will be so large that you will actually enjoy the shopping experience quite a lot. Make sure to match the colors of the fabric with the colors of your furniture as well so that neither of them looks drab.