Why Staging Matter – Even In A Seller's Market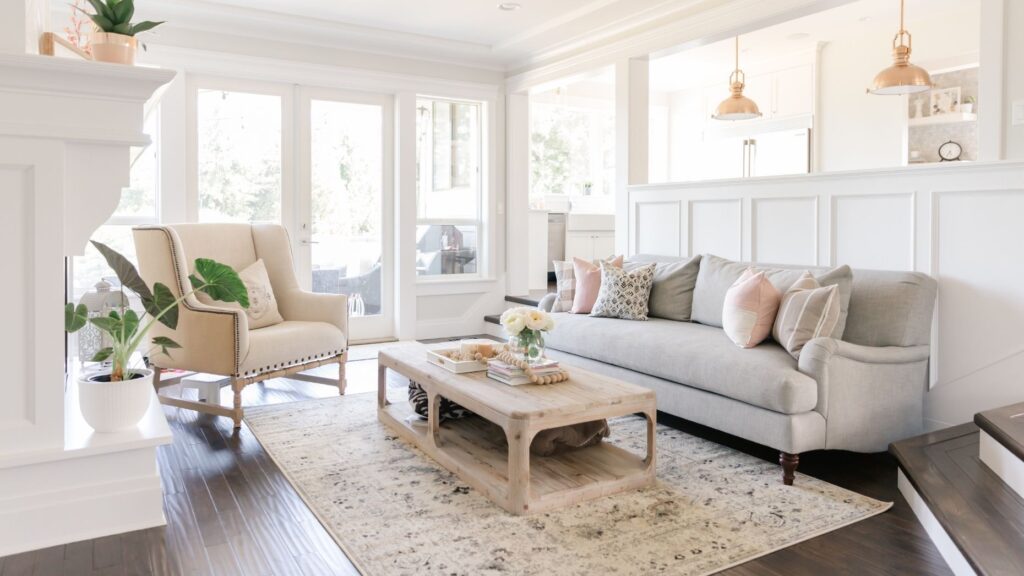 So, you have finally decided to put your house on sale and now expect buyers to flock around you, allowing you to get the best possible price.
If you want your dream to come true, staging is the only way. Staging a home is the best way to place your house in the best light and help you illustrate what the property can offer.
In an industry where making a great first impression can make all the difference, staging has become the norm in the real estate industry.
If you are looking for the perfect house to settle in or a place where you can sell your house,click here.
Why Staging A Home Is Important?
When selling a home, buyers notice a significant difference between a staged home and a non-staged home.
While staging does help the seller get more than they would have, is the staging process really worth it?
We mean in the monetary sense.
And the answer would be a solid YES! We think that staging does play an important role when selling your home. The reason why we are supporting staging is that it reduces the time span you home spend in the market.
You don't have to believe our words. Instead, read the following.
1. Helps Buyers Visualize The Use Of Space
Visualization is the key to selling your real estate property faster.
Every buyer wants to see how they will look in the property, what their morning will look like or how their family will enjoy every corner of the property. A staged home helps buyers to visualize themselves in the space.
According to the National Association Of Realtors, a study was made in 2019 that stated 83% of the real estate owners accepted the fact that staged homes are easy to sell.
2. Staged Property Photo Stand Out Online
These days when everything is online, online presence has become everything. Before any buyer can visit your property to see what it has to offer, they will first scour through online images.
We all know a staged home is more photogenic than an unstaged home. And in the age of social media, photos make the first impression on a potential buyer.
In addition, if you have staged your home, you can use social media marketing to reach a wider bandwidth of audiences and get more buyers for your property. This will only help you boost the base price of your house.
3. Demonstrate Your Home's Potential
Everyone prefers a different setup in their room. However, regardless of how you want to see your room, you can offer buyers a glimpse of themselves in the home if you can stage your room in a neutral tone.
If you have no idea how your buyers will perceive your property, consider staging your property like a guest room. This will help you target all kinds of buyers.
4. Makes The Space Feel Bigger
When will a room look bigger – With Furniture or without?
Believe it or not, a room with furniture will look much bigger than an empty room. An empty room doesn't offer any contextual reference to measure the size of the room.
On the other hand, there are many elements inside a staged room to compare the size of the room.
If a buyer comes to look at your property and just sees an empty room, they will have a hard time imagining what a king-size bed will look like in the room.
But what if you have already prepared a king-size bed inside the room? They will have to imagine themselves sitting on the property and feel the experience.
5. Increase The Price Of The Property
Staging is a great tool to hide all your home's shortcomings and accentuate the positives. When you are staging, you start with decluttering the house. What it does is that it helps you maximize the space within the house.
You can then use the best furnishing to decorate the house and bring out the best. These small upgrades will make your house look more appealing in the eyes of buyers and help you increase the perceived value.
Stats Showing Why Staging Is Worth The Investment
You don't have to see staging as an expenditure. Instead, see it as an investment that helps you maximize the ROI on your real estate property.
According to a report made by Real Estate Staging Association (RESA), with an average investment of 1% of the house's total value, more than 70% of sellers were able to see a 5%-15% price hike on their property sale.
In addition, the International Association of Home Staging also claimed that staging is like a booster dose for real estate property. With the staging, sellers could sell their homes 3 to 30 times faster than a non-staged real estate property.
For sellers, who decide not to stage or think that they can do better even without staging the property, the IAHSP survey states that they get 5%-20% less than the actual price of their property.
How Much Does Staging Cost?
Now that you know how staging can elevate the property's price and ensure it gets sold off pretty easily. You must be wondering; it might be an expensive decision.
Well, to tell you the truth, it is. But not when you are doing staging in the right way. Staging is a process that doesn't have to cost an arm or leg. With a median price for staging being just $400 (according to the NAR report), this cost can easily be recouped from the increase in the house's value.
As for who will pay the price of staffing? Well, if you want, you can pay it yourself or let the real estate agent take on the task.
We would advise you to let the real estate agent do the job. This will keep you away from all the troubles of contacting staging agencies and planning everything.