5 Important Factors that Influence your Homes Value in 2022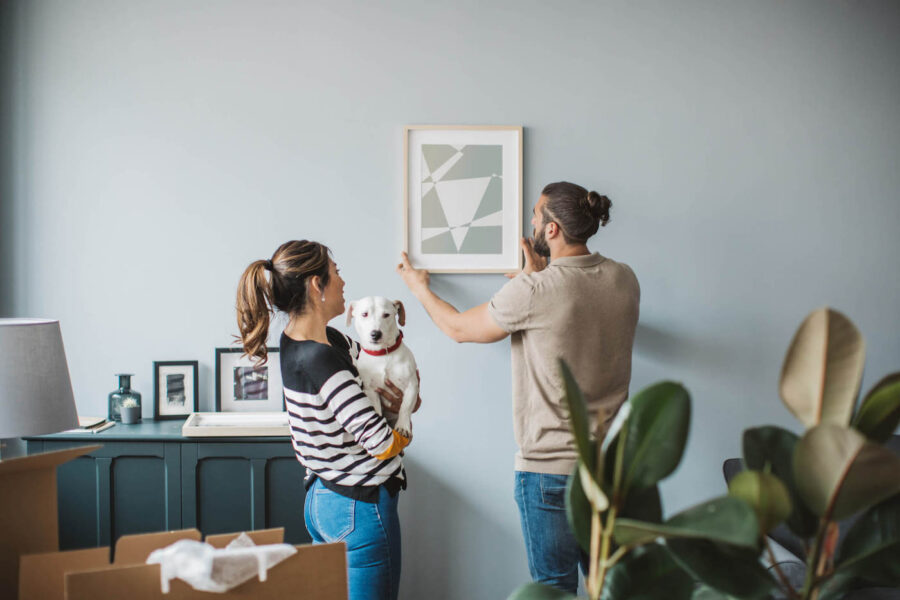 One potential buyer might value your house based on the proximity to a school or their place of work while another might value your property based on the number of bedrooms and the location. Essentially, the value of your property boils down to one simple thing: how much are buyers willing to pay for your property? Again, this is not as simple as it sounds. To truly realise the value of your property, you need to take various factors into account such as the size, the location, the number of bedrooms and bathrooms, any special features, backyards and terraces, gardens and garages, buyer demand, current market trends, average property prices and so on. With this seemingly never-ending list, how can you get an idea of how much your house is worth? Here are 5 important factors that will influence the value of your home in 2022.
1. Buyer demand:
In the pre-Covid era, potential buyers were looking to move into city-centre properties. Now, after the Covid-19 pandemic and the concept of work from home, potential buyers are looking to move into bigger houses in the suburbs and boroughs. Current buyer demand as well as the prevalent market trends will certainly influence the value of your property. In 2022, properties with open spaces are highly in demand. Homes with gardens and backyards, flats with balconies or terraces as well as properties with a garage or a patio are highly sought after, thus buyers are willing to pay more for such properties.
2. Location:
Location is everything. The proximity to transport hubs, schools, colleges, offices as well as grocery stores, supermarkets and recreational spaces is a big factor. Factors such as noise pollution, crime rates and heavy traffic can also impact the value and worth of your property. Essentially, buyers are looking to move into good neighbourhoods that are close to the places that they frequently visit. Recent data has shown that properties that are close to leading supermarkets, big departmental stores as well as homes that are near schools and colleges are worth more than properties that are far from such amenities. For most potential buyers, the location is one of the most important aspects of a property.
3. Property interiors:
The number of rooms and number of bathrooms in a property will certainly influence the value of a property. A three-bedroom house with three bathrooms will have a higher value than a two-bedroom house with three bathrooms. Similarly, the size of the kitchen, the size of the master bedroom, the size of the bathrooms will also factor in the valuation process. Also, additional features such as an indoor fireplace, an outdoor swimming pool, an outhouse or a garage will add to the value of your property. Energy-efficient homes are currently high in demand, so energy-efficient appliances and heating systems can also add value to your home.
4. Space and size:
The size of your property will directly determine the value of your property. Technically, it is not the size of the plot that matters but how the space has been utilized. Some buyers will give preference to a larger kitchen with a smaller living room while others might be looking for an open-plan kitchen and living room layout. Some buyers might lay emphasis on additional bedrooms that can be converted into home offices while others might want an attic or a garage that can be used as a storage space. Essentially, a well-planned layout where space has been utilised to the fullest will be worth more than a bigger property with improper utilization of space.
5. Condition and age:
Simply put, the condition and the age of the property will determine the value of a property. A newly built two-bedroom house with a sturdy roof and top-notch plumbing will sell for more money than an old house with a falling roof and leaky plumbing. With that being said, old builds do have a certain charm and character, and they are usually in established neighbourhoods. As a homeowner, the best way to increase the value of your property is by regularly maintaining your property. Any signs of leaky plumbing, water damage, roof damage, structural damage, black mould, fungus, termites and so on should be dealt with instantly to avoid a lower valuation in the future.
Apart from these 5 important factors, the supply and demand in the current market, local infrastructure as well as local amenities, upgrades and recent refurbishments and of course, the potential for additions and renovations will also influence the value of a property.