Custom Shutters, Shades, and Blinds in Atlanta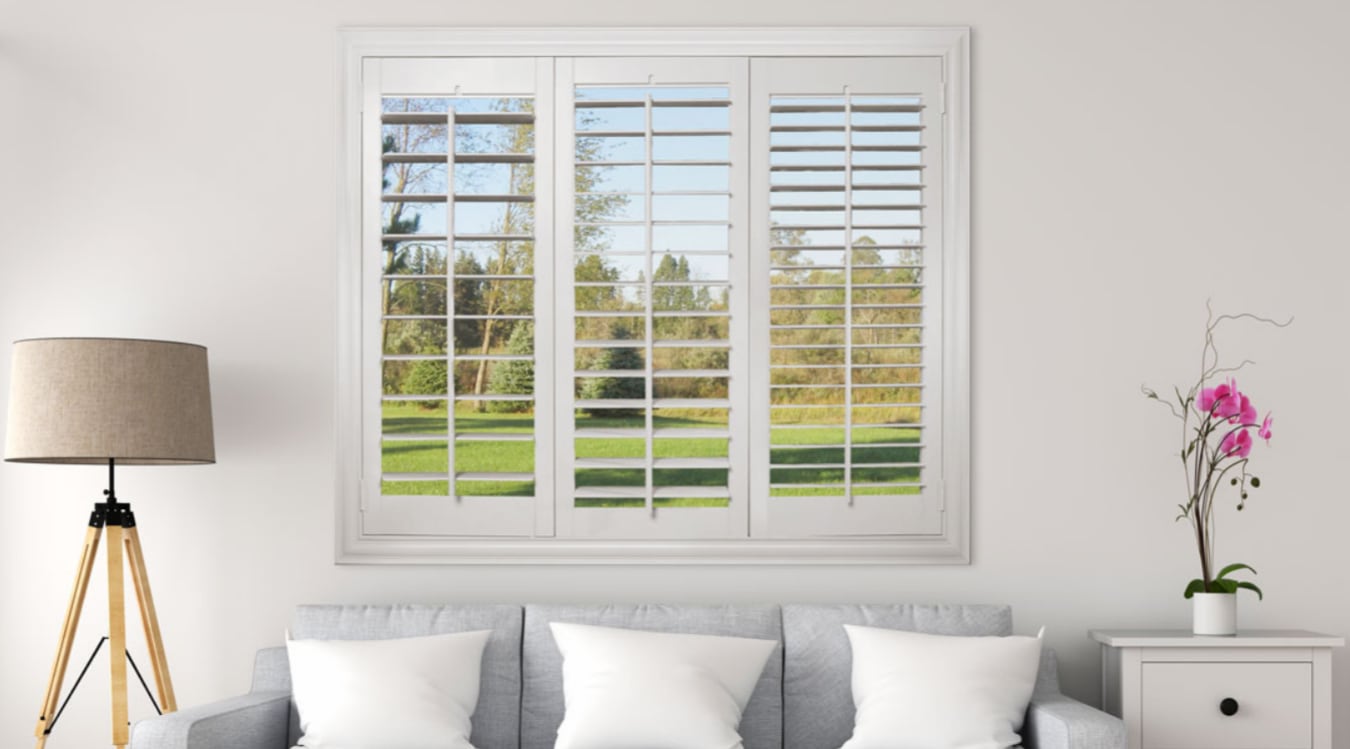 We have observed a consistent and enduring trend over several years, indicating a growing interest in a wide range of window shade options. Shades offer numerous advantages when compared to alternatives such as blinds, shutters, and drapes. They provide an extensive array of styles and customization possibilities that cater to the preferences of every homeowner. With a diverse selection of fabrics, lifting mechanisms, and opacity levels, shades prove to be a highly adaptable choice that seamlessly complements various interior design aesthetics.
A diverse assortment of shades caters to different styles and functions:
Roller Shades: These window treatments can be easily pulled down and are available in a vast selection of fabrics and textures for you to choose from.
Roman Shades: These traditional window treatments, crafted from cotton or synthetic fabrics, feature distinctive and eye-catching folds.
Cellular Shades (also known as 'honeycomb shades'): These pleated window treatments feature an insulating cellular design, enhancing energy efficiency.
Woven Shades (also known as 'natural woven shades,' 'bamboo shades,' or 'woven wood shades'): Crafted using sustainable woven fibers such as reeds, bamboo, and grasses, these shades provide a natural and eco-friendly look.
Zebra/Layered Shades: These shades incorporate alternating bands of sheer and opaque materials, allowing for precise control over light and privacy.
Within these various shade types, there is a plethora of fabric, pattern, and texture combinations that can breathe life into any homeowner's interior design vision. Roller shades and Roman shades, in particular, offer the broadest range of colors and patterns to complement virtually any interior design concept. For example, a sleek roller shade pattern would perfectly suit a modern home, while the organic textures of a natural woven shade would enhance the eclectic charm of bohemian or farmhouse interior designs. The visual options available for roller shades, coupled with their affordability and user-friendly nature, contribute significantly to the growing popularity of shades.
Most shade varieties offer a wide range of opacity choices, allowing for personalized control over privacy and light filtration. Opacity, which refers to the degree of transparency in a shade, is determined by the fabric or material's sheerness. Opacity alternatives encompass a broad spectrum, with certain shades offering sheer and semi-sheer options, while others provide blackout and room-darkening alternatives. The opacity level dictates the degree of privacy, with blackout and room-darkening options offering the highest level of privacy.
Another advantage of shades is the top-down/bottom-up feature. These shades can be either lowered from the top or raised from the bottom, allowing for customized positioning to maintain both privacy and a view from the top.
The increasing popularity of shades can also be attributed to the numerous lift options available. While many are familiar with corded lift systems, similar to those found on blinds, shades can incorporate child- and pet-friendly alternative lift mechanisms that eliminate unnecessary and potentially hazardous cords:
Continuous Loop: This lift mechanism utilizes a continuous cord loop to smoothly and effortlessly raise and lower the shade.
Cordless: This lift system eliminates the need for cords or chains, relying instead on a push or pull motion at the bottom, making it a safer choice while providing a clean and uncluttered appearance.
Motorized: This lift option integrates an electric motor into the shade, enabling remote or app-based control of shade movement. The motorized lift option offers homeowners a sleek and sophisticated ambiance.
Many individuals prefer shades over blinds or shutters because they offer enhanced outdoor views. When raised, most shades have a slimmer profile compared to blinds, obstructing less of the view compared to shutters.
Cellular shades offer an additional advantage by being the most energy-efficient window treatment option. Their built-in air pockets act as a thermal barrier, trapping conditioned air indoors and mitigating the influence of external temperatures on a home's internal climate. For many homeowners, the long-term energy savings outweigh the initial, yet budget-friendly, cost of installing cellular shades.
Environmentally conscious homeowners often gravitate toward natural woven shades crafted from renewable resources. These shades, frequently referred to as bamboo shades, bamboo blinds, or woven wood shades, are constructed from sustainable natural fibers artfully woven into shade designs.
Woven shades also provide homeowners the option of attractive edge banding – a choice of fabric tape that encircles the shade's perimeter. This banding is available in a diverse range of colors, allowing homeowners to personalize their shades to their preferences. It not only enhances the shade's aesthetics but also reinforces its edges, preventing damage to the woven fibers.
Considering the multitude of benefits, light-filtering alternatives, and an extensive palette of colors and patterns to choose from, it becomes evident why shades are gaining preference over other window treatment options. Homeowners are increasingly seeking the expertise of local window treatment professionals to elevate their interior designs, moving beyond the limited choices found in big box retail stores.