Embrace the Beauty of Autumn: Make the Most of Your Patio and Garden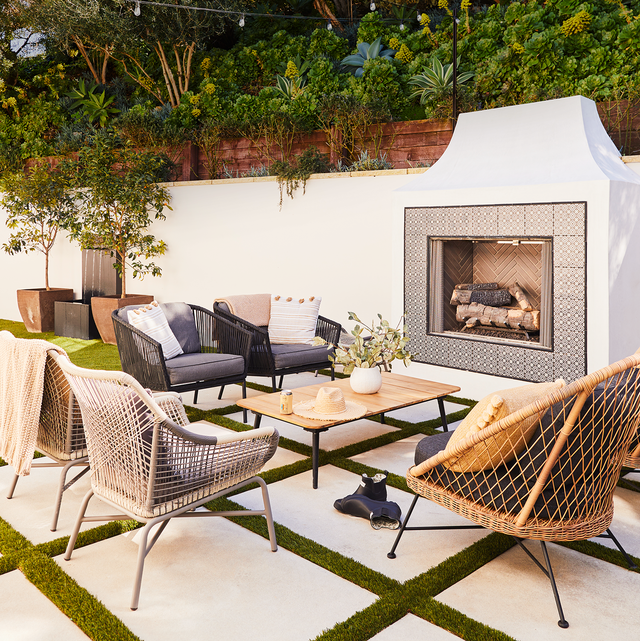 As the leaves start to turn vibrant shades of red, orange, and yellow, and a slight chill graces the air, it's clear that autumn has arrived. While many people associate the joy of outdoor living with summer, the fall season offers a unique and equally enchanting opportunity to enjoy your patio and garden. In this blog, we'll explore how to make the most of your outdoor space during the autumn months, from cosy decor ideas to practical tips for maintaining your garden.
Cosy Up with Outdoor Furniture
As the temperatures drop, it's essential to have comfortable outdoor furniture that invites you to spend time outside. Invest in cosy cushions, throws, and blankets for your patio furniture. Choose materials like HDPE Plastic Adirondack chairs wicker, wood, or metal that can withstand the changing weather conditions of autumn. Consider a fire pit or outdoor heater to keep warm on chilly evenings while enjoying the crisp fall air.
Create a Warm and Inviting Atmosphere
Enhance the ambience of your patio and garden with autumn-inspired decor. Here are some ideas to infuse warmth into your outdoor space:
Decorative Pumpkins: Place a variety of pumpkins and gourds in different shapes, sizes, and colours around your patio and garden for a rustic autumn feel.
String Lights: Hang string lights to create a cosy and magical atmosphere. Opt for warm, soft-glowing LED lights to evoke a welcoming ambience.
Candles and Lanterns: Use candles and lanterns with autumn scents like apple, cinnamon, or pumpkin spice to add fragrance and charm to your outdoor space.
Fall Wreaths: Decorate your patio door or garden gate with beautiful fall wreaths featuring leaves, berries, and seasonal flowers.
Plant Autumn-Friendly Flowers and Plants
Your garden can continue to flourish during the fall season with the right plants. Consider adding these autumn-friendly options:
Mums: Chrysanthemums are the quintessential fall flower, available in various colours, and they thrive in cooler temperatures.
Ornamental Grasses: These plants add texture and movement to your garden while maintaining their appeal well into the fall.
Pansies and Violas: These hardy flowers come in a wide range of colours and can withstand colder temperatures, adding a pop of colour to your garden.
Fall-Blooming Perennials: Select perennials like asters and sedums that bloom in the fall, ensuring your garden stays vibrant.
Harvest Your Garden's Bounty
Autumn is harvest season, and your garden can contribute to the delicious bounty. If you have a vegetable garden, consider growing cool-season crops like kale, spinach, carrots, and beets. Herbs like rosemary, thyme, and sage also thrive in the fall. Harvesting your own produce can be a rewarding and sustainable way to enjoy your garden in autumn.
Cosy Outdoor Dining
Take advantage of the crisp fall weather with outdoor dining experiences. Set up a dining area on your patio with a sturdy table and comfortable seating. Enjoy seasonal dishes like roasted root vegetables, hearty soups, and apple pies. Don't forget to pair your meals with warm beverages like apple cider or mulled wine to complete the autumnal experience.
Conclusion
Autumn is a season of rich colours, cool breezes, and cosy moments. By following these tips, you can make the most of your patio and garden during this enchanting time of year. Embrace the beauty of fall, create a warm and inviting atmosphere, and savour the flavours of the season to create unforgettable memories in your outdoor oasis. Whether you're lounging by the fire pit or harvesting your garden's bounties – it's all part of maintaining a luxury lifestyle!