The Ultimate Guide to Choosing the Perfect Garden Sun Lounger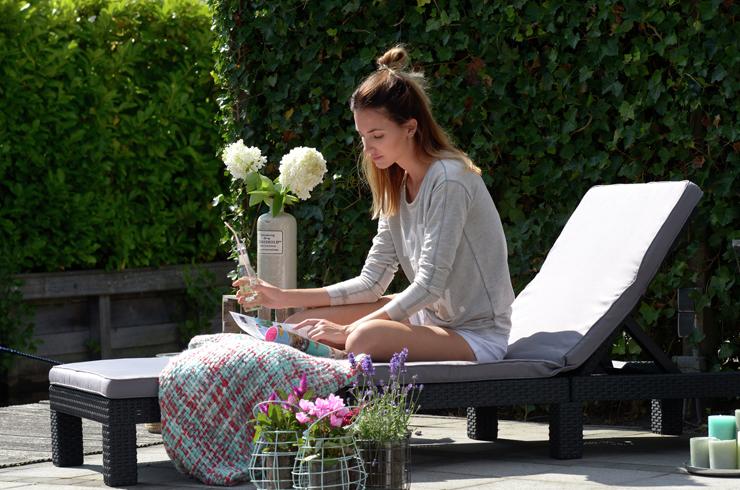 When the warm weather beckons, there's nothing quite like lounging in your garden, basking in the gentle rays of the sun, and immersing yourself in a state of pure relaxation. And what better way to do so than on a comfortable and stylish garden sun lounger? In this ultimate guide, we'll walk you through everything you need to know to choose the perfect sun lounger for your outdoor oasis.
Assess Your Space and Lifestyle
Before diving into the world of garden sun loungers, take a moment to evaluate your outdoor space and lifestyle. Consider the size of your garden, balcony, or patio, as well as how you plan to use the sun lounger. Will it be a solitary retreat or a spot for social gatherings? Understanding your needs and space limitations will help you narrow your options down.
Types of Garden Sun Loungers
There is a wide variety of garden sun loungers available, each with its own unique features and design. Some popular types are as follows:
Adjustable sun loungers: These versatile loungers allow you to recline at different angles, ensuring optimal comfort and relaxation.
Folding sun loungers: Ideal for those who value convenience and portability, folding sun loungers can be easily stored and transported.
Double sun loungers: Perfect for couples or for those who enjoy extra space, double sun loungers provide room for two and often feature a built-in canopy for shade.
Chaise lounge sun loungers: Offering a touch of elegance, chaise lounge sun loungers often come with padded cushions and ergonomic designs.
Materials and Durability
When it comes to garden sun loungers, durability is key. Look for loungers constructed from weather-resistant materials like teak, aluminium, or rattan. These materials are known for their durability and ability to withstand the elements, ensuring your sun lounger will last for seasons to come.

Comfort Levels
Your comfort should be at the forefront of your mind when selecting a sun lounger. Look for loungers with adjustable backrests, padded cushions, and ergonomic designs that provide proper support for your body. Test them out, if possible, to ensure they meet your comfort standards.
Style and Aesthetics
Your garden sun lounger should complement your outdoor space and personal style. From sleek and modern designs to rustic and natural aesthetics, there's a sun lounger to suit every taste. Consider the overall theme of your garden or patio and choose a lounger that enhances the visual appeal of your space.
Additional Features
Some sun loungers come with additional features that can enhance your lounging experience. These may include built-in side tables for holding drinks or snacks, wheels for easy mobility, or integrated sun canopies for shade. Assess which features are important to you and select a lounger that offers the desired functionalities.
Choosing the perfect sun lounger is an exciting step towards creating your own personal oasis in the comfort of your outdoor space. By considering the above, you can find the ideal sun lounger that suits your lifestyle and takes your garden relaxation experience to the next level.