Where Should I Start With Disaster Clean-Up?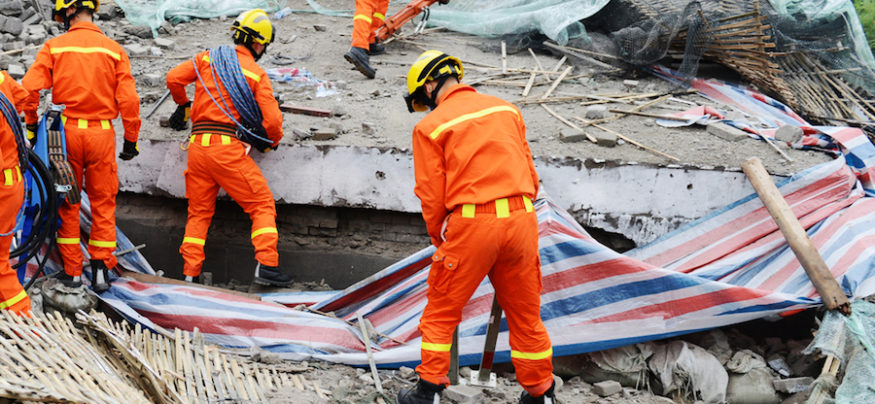 In the wake of a natural disaster, it's easy to feel like everything is pulling you in a million different directions, and when you're already dealing with the stress of your world being turned upside down, knowing what to prioritize can seem like a far-off concept.
With that being said, once disaster strikes, you need a flood or fire damage restoration plan in place — something that you can easily implement quickly and efficiently. Below are some tips to help you determine where to begin if you ever need disaster cleanup.
Evaluate Damages
You need to know where you currently stand to figure out where you're going, and about disaster clean-up, that involves evaluating the damages. What parts of your home survived? What's salvageable, and what isn't? What can wait and needs immediate attention?
Answering these important questions right away can help you prioritize what needs doing, but you should only start your assessment when you're sure the threat has subsided. Ensure that going inside your home is safe, and be extra careful if and when you go through your home.
You can start your analysis by checking your foundation for cracks, as damage to the foundation can cause your home to collapse if not repaired quickly.
Contact Professionals and Restore Utilities
There's a good chance of downed wires, gas leaks, and pipe breakages after a large-scale disaster, and though it may sound obvious, these are all hazardous conditions.
As such, you must immediately call your utility companies if you notice any of these issues. Don't use any of the systems associated with the damages until a professional comes to repair the equipment.
You should especially avoid anything with fire, like smoking or lighting candles, if you suspect that there could be a gas leak. You can contact your gas and electrical companies directly to inform them about the damage and then contact a certified and licensed professional to repair your systems.
Contact your local water officials if you have sewage or water problems, and be careful with plumbing fixtures, as plumbing issues are only sometimes obvious after a natural disaster. Test your drains before you use them by pouring a bucket of water down each and seeing if the water drains freely. If you need help, contact an established plumber.

Commence Cleanup
With your safety guaranteed and everything in motion for repairing your utilities, it's time to start your cleanup efforts in earnest. Prepare your space and protect yourself further by unplugging all appliances, turning off main power switches, and drying off any appliances or electronics that might be flooded.
The cleanup process can be long and grueling, so it's wise to outsource aspects of it wherever possible so you can focus on putting other parts of your life back together. Nevertheless, there are still some things that you can do yourself, even if you do call for professional aid from disaster relief cleaners.
At the top of the list should be throwing out anything that isn't salvageable. It can be challenging to do so, especially if anything beyond repair is of sentimental value, but it is a crucial step and one that you should entrust to yourself, not a cleanup team. The team can help suggest what's worth keeping, but ultimately, the decision should be up to you.
Whatever you decide to hold onto should also be kept safe. If you aren't careful, there's still a lot of room for things to take damage during the cleanup process, so any expensive or priceless items that live to tell the tale should be moved away from areas where they could later be broken or destroyed.
You'll also need to keep a keen eye out for things like dangerous materials or electrical hazards, which is another reason why hiring professionals can be more straightforward; there's no guessing about whether it's safe to do something. Repairpeople already know what's what and can take care of it for you.
Moving Forward After a Disaster
A natural disaster that wreaks havoc on your home will undoubtedly alter the course of your life, but you need to start somewhere to get things back on track and look forward to a brighter future.
It's always wise to check for damages to protect yourself and your family. Contact your utility providers once you're sure it's okay, and then start cleaning up, preferably with the help of a team of experts. With these tips in mind, you can get back on your feet faster than ever after a disaster.